Over the past couple of years, we have been extremely busy in renovating and refurbishing the new building to prepare the site to be an exceptional educational facility for our students. We have undertaken works to the value of £1 million to meet the regulatory and legal requirements, many of which are outlined below. We are in desperate and urgent need of your support to enable us to pay off the outstanding Qardah Hasanah on the building, of £2 million. Please see the progress below and details of various sponsorship fundraising packages which you can support and establish your Sadaqah Jaariyah on your behalf, or on behalf of family members/friends.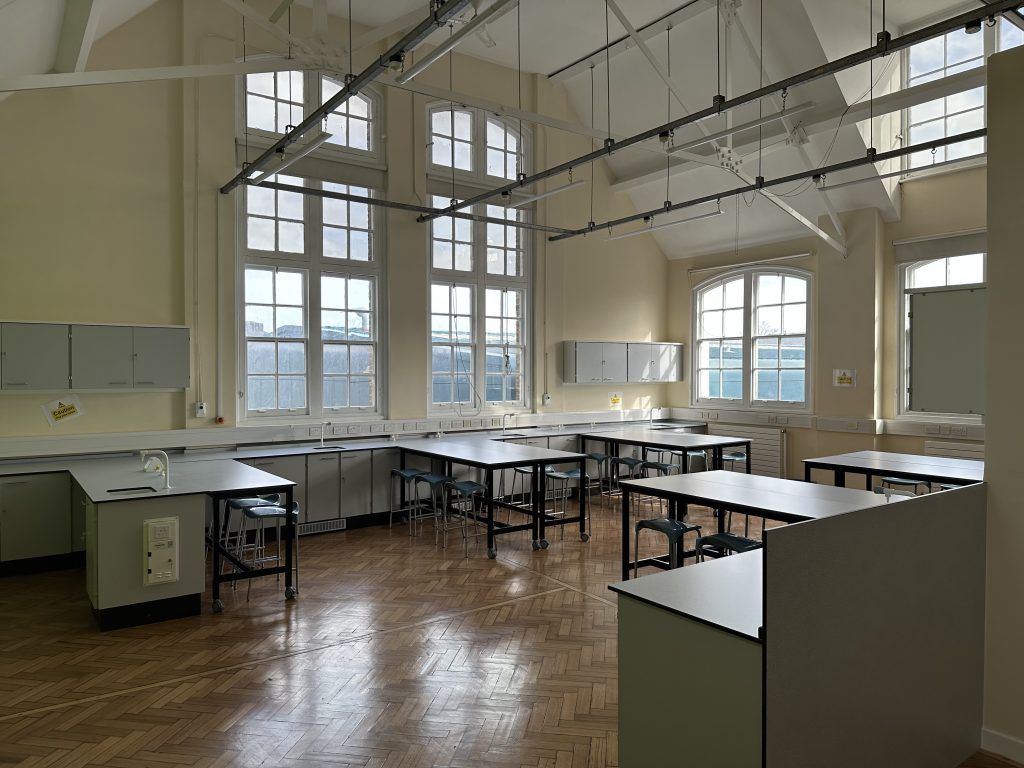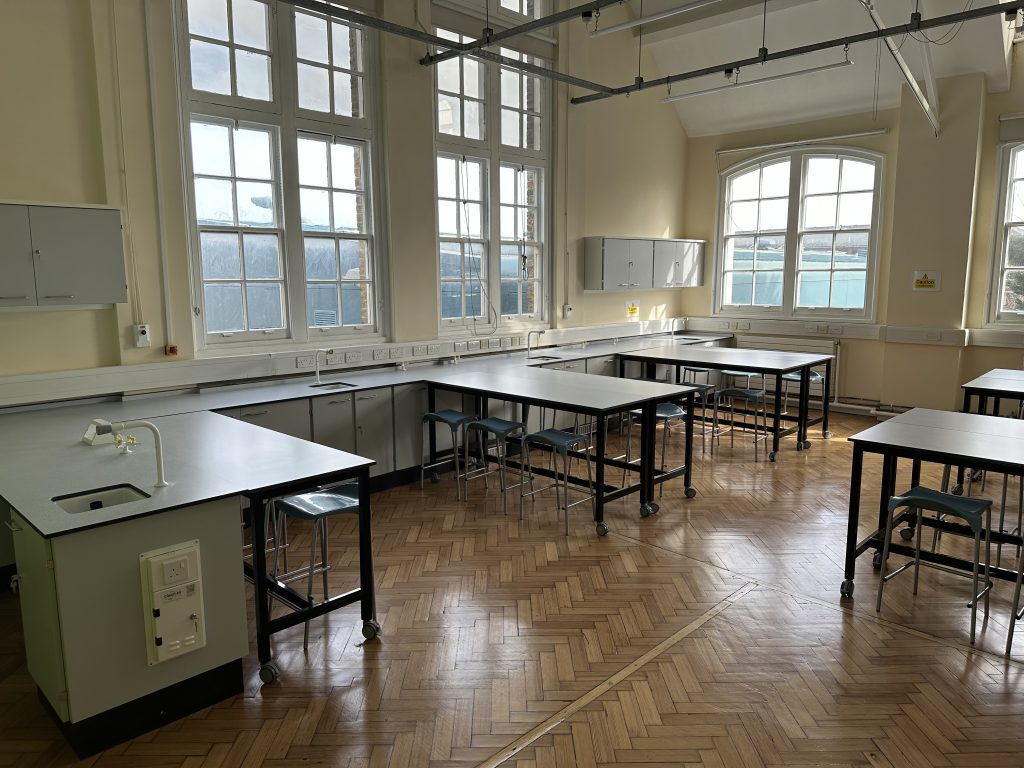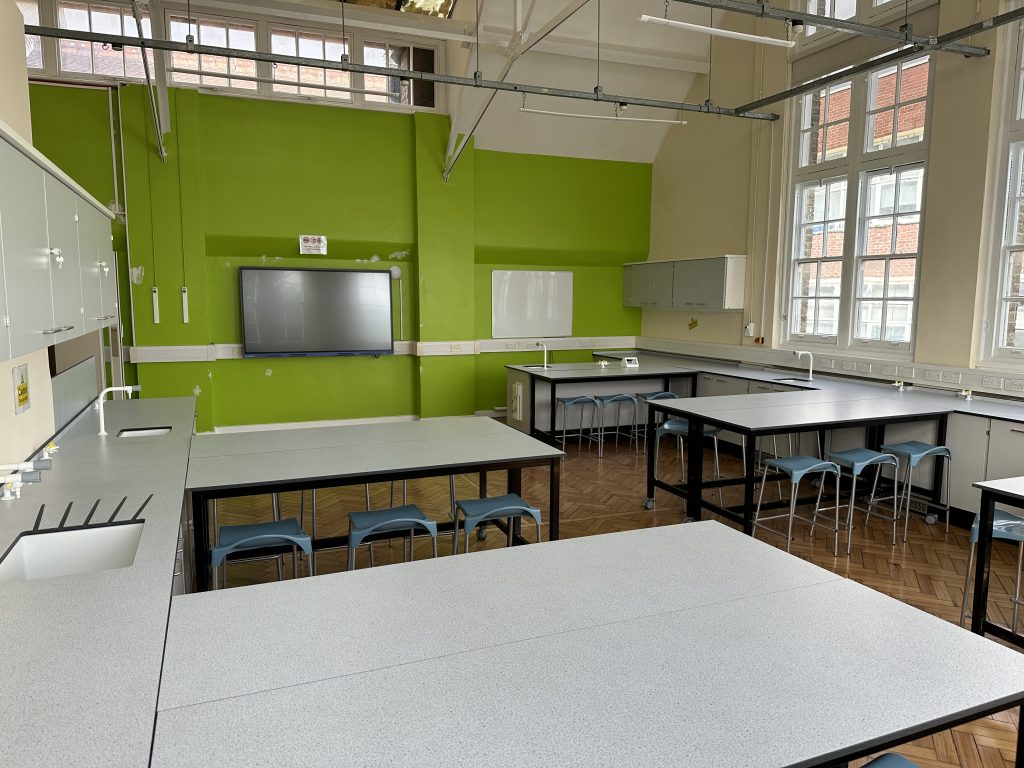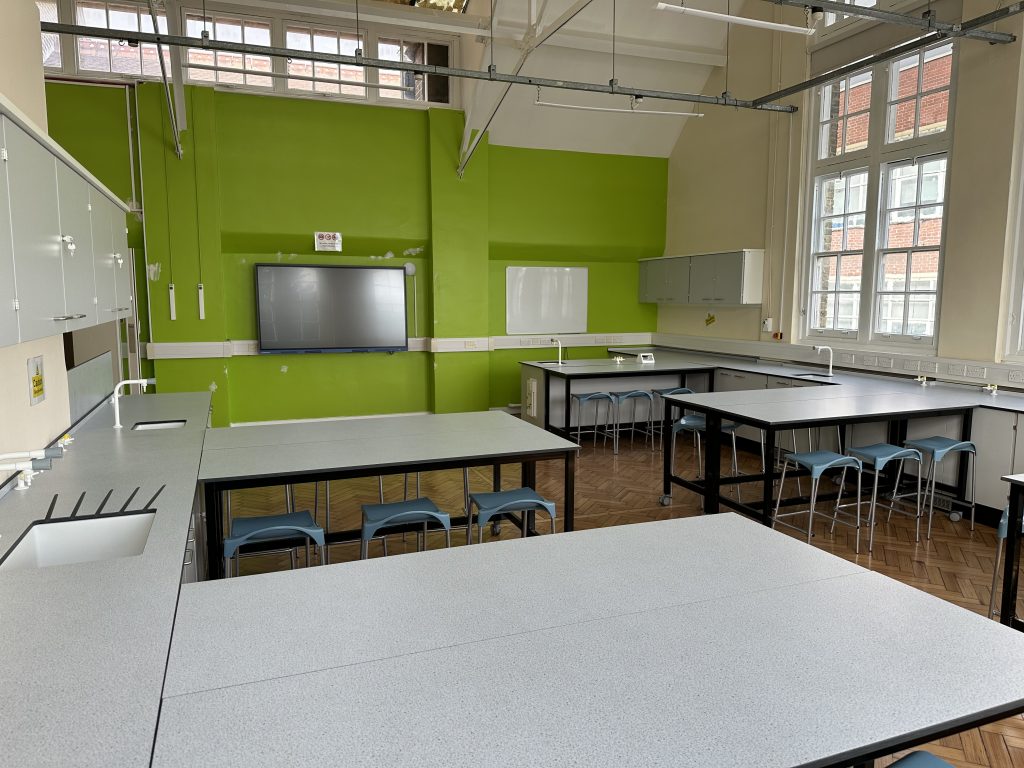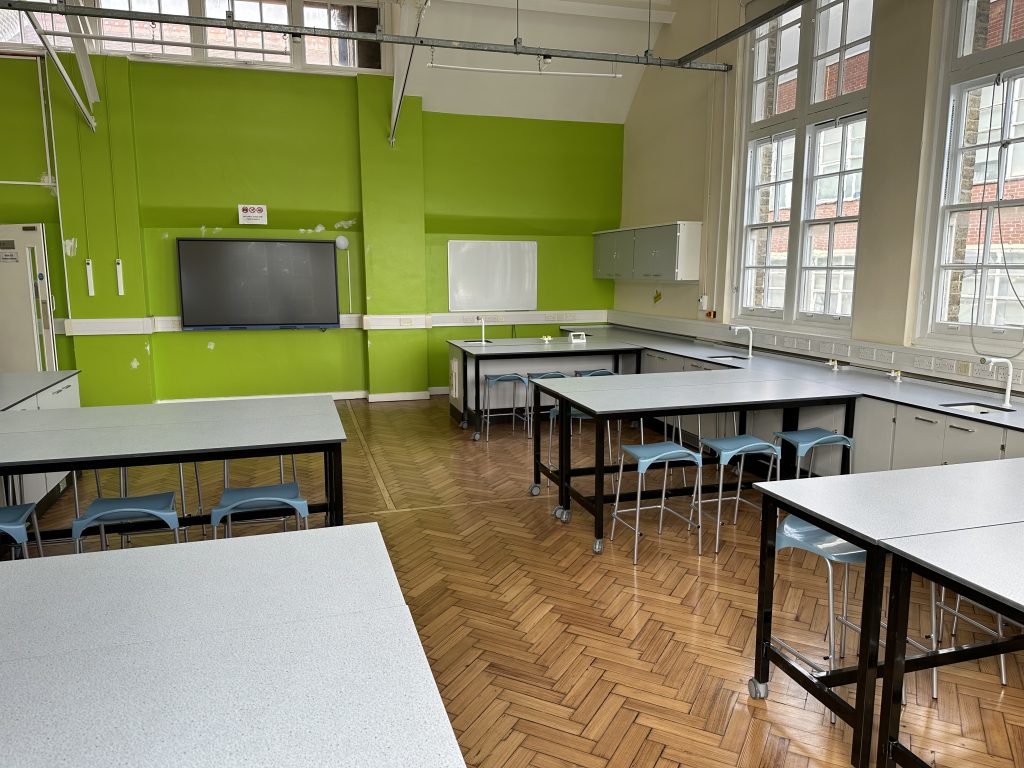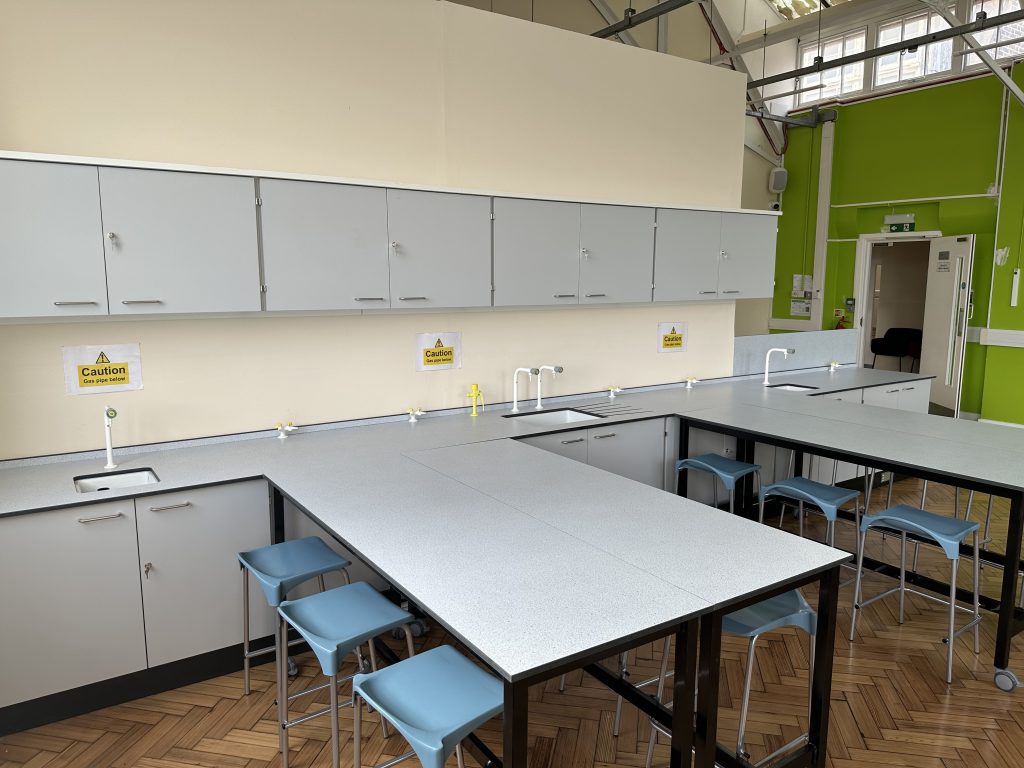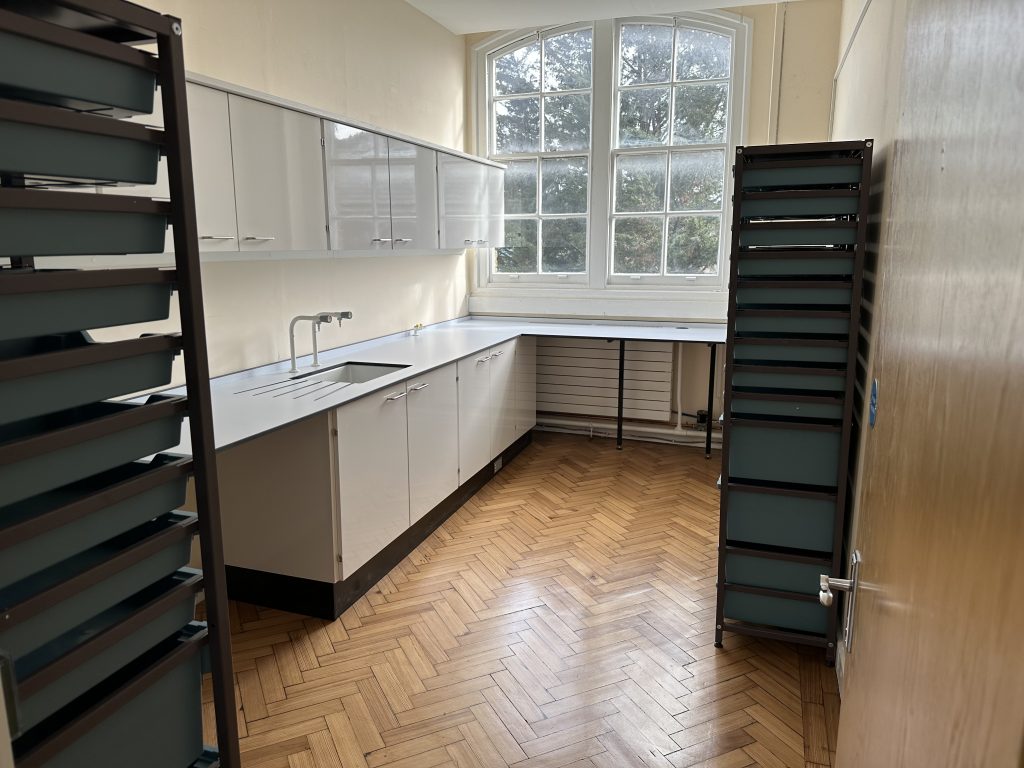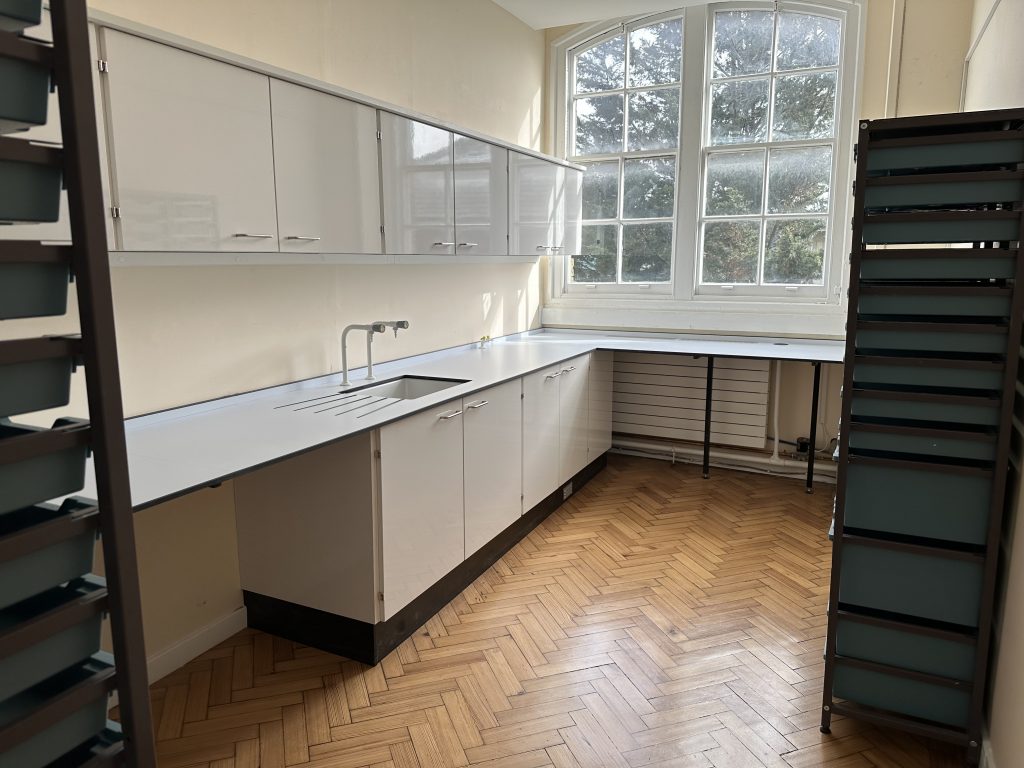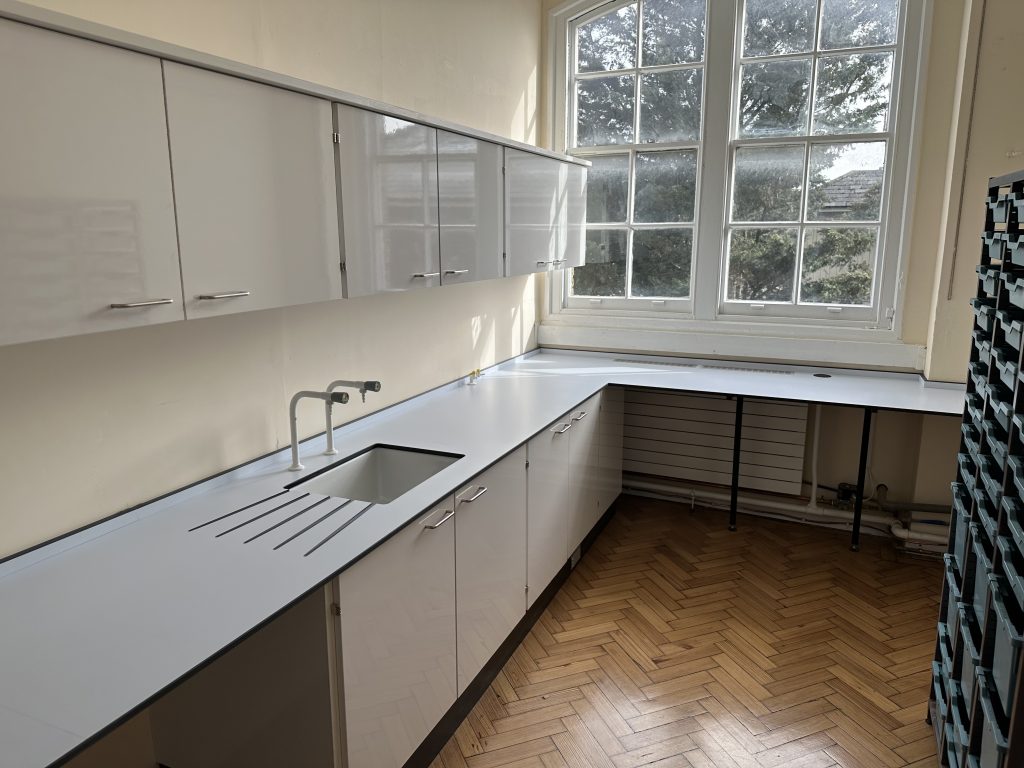 We have designed and installed two fully functional Science Labs, to allow for the students to have the most immersive science lessons as possible. The cost of each of the two labs was £200,000 each.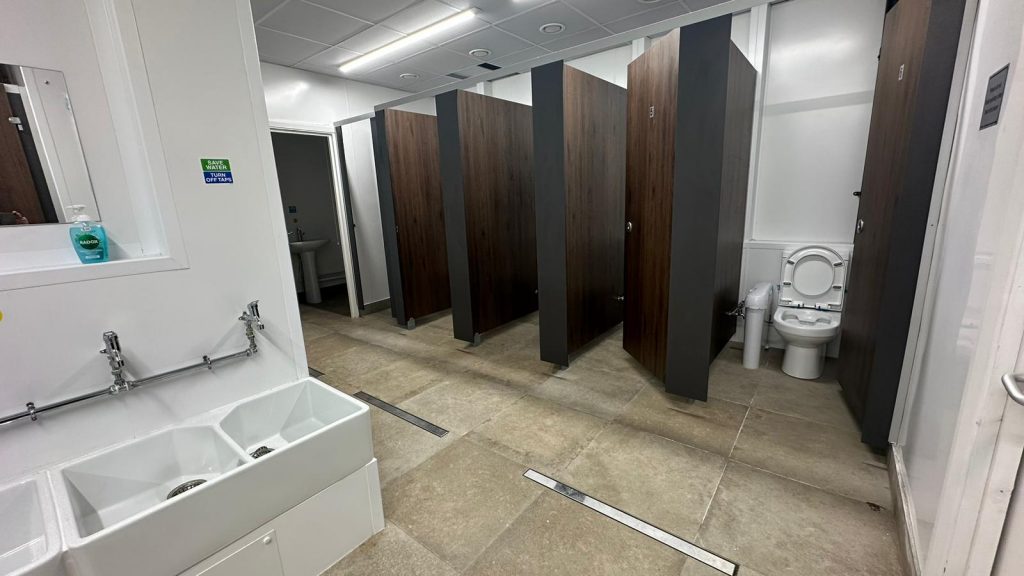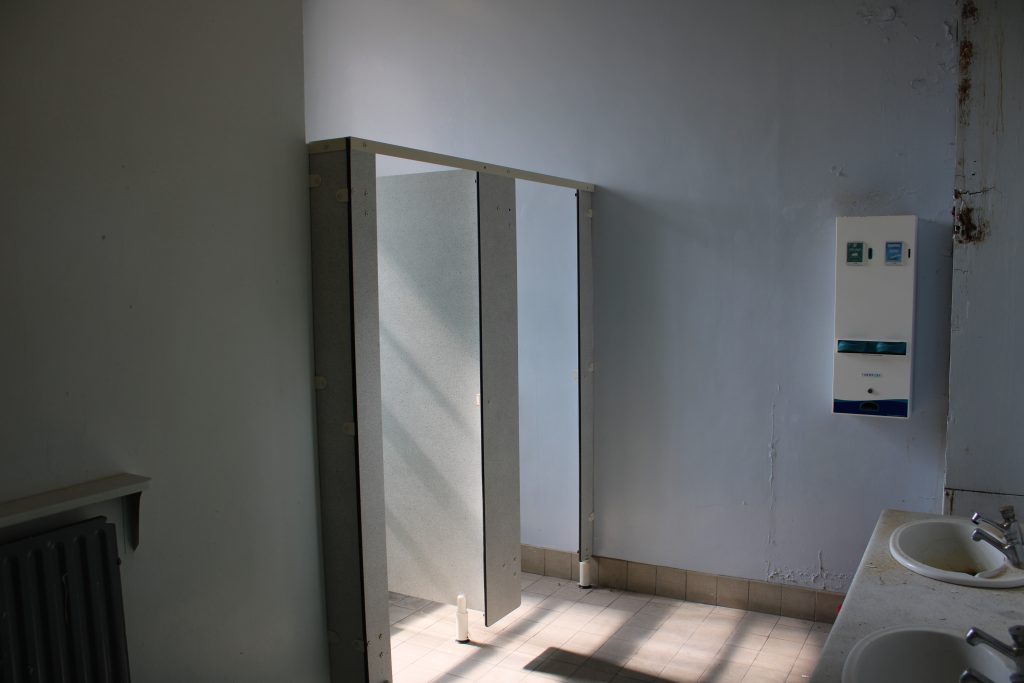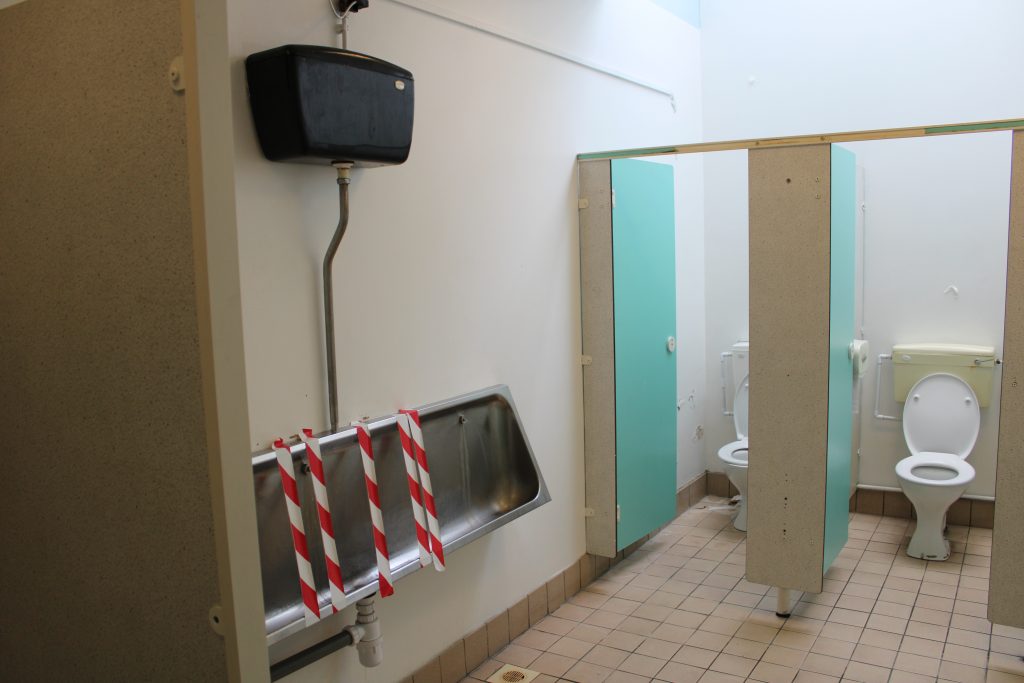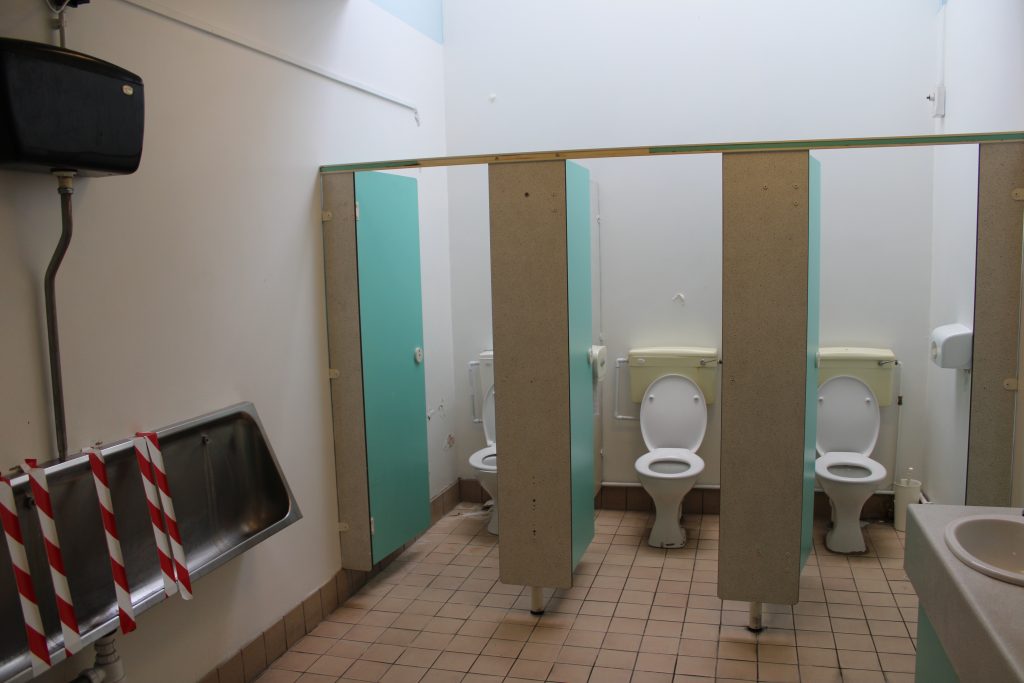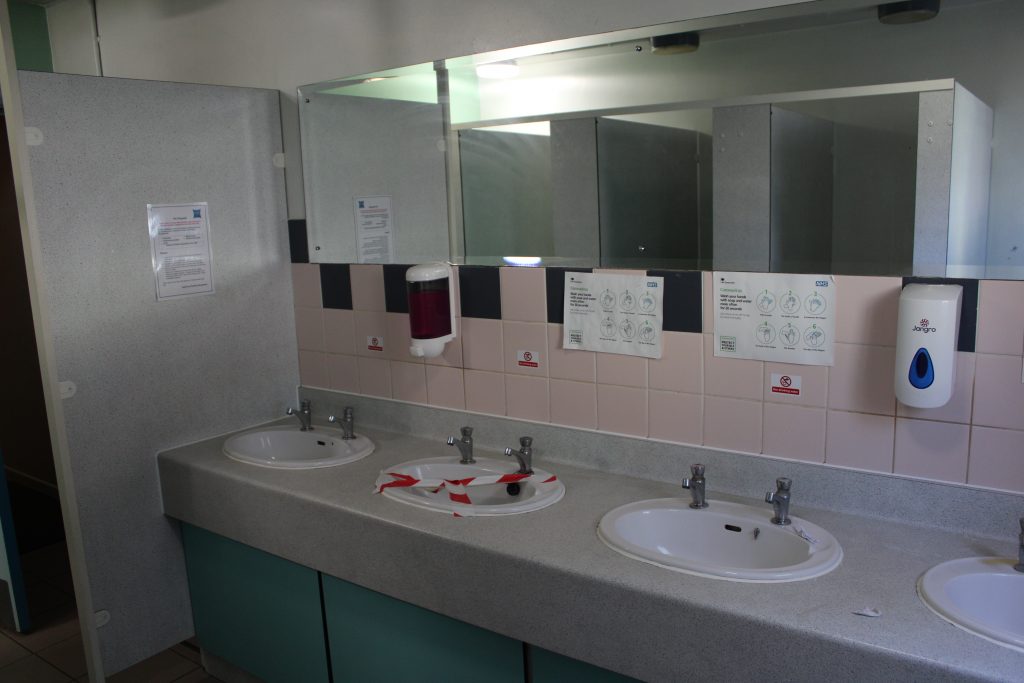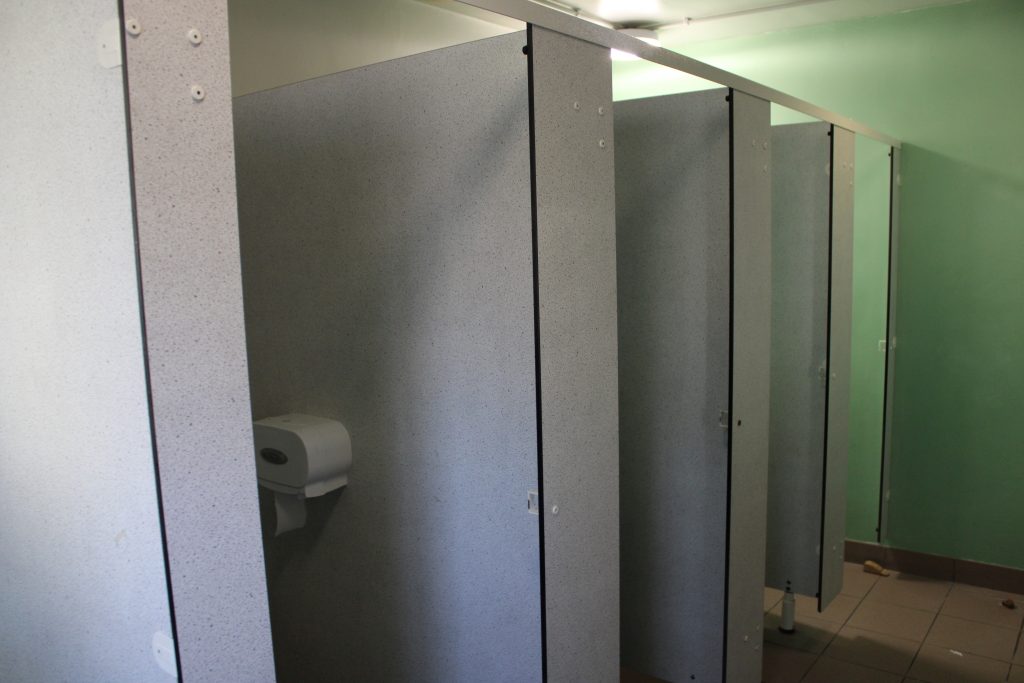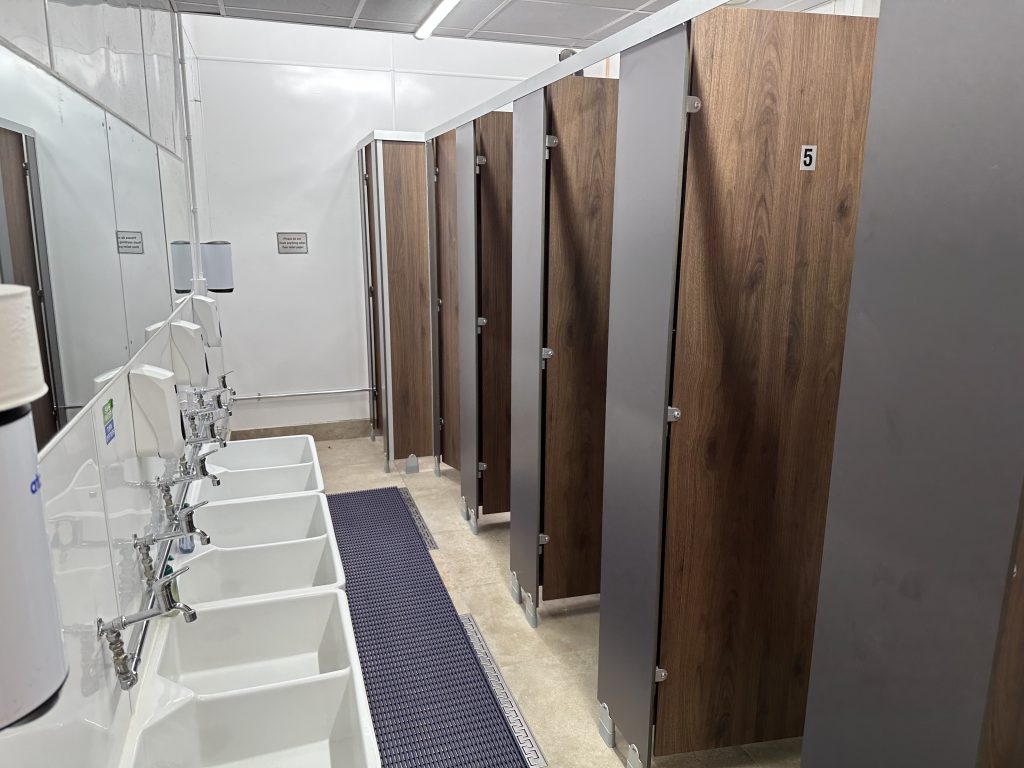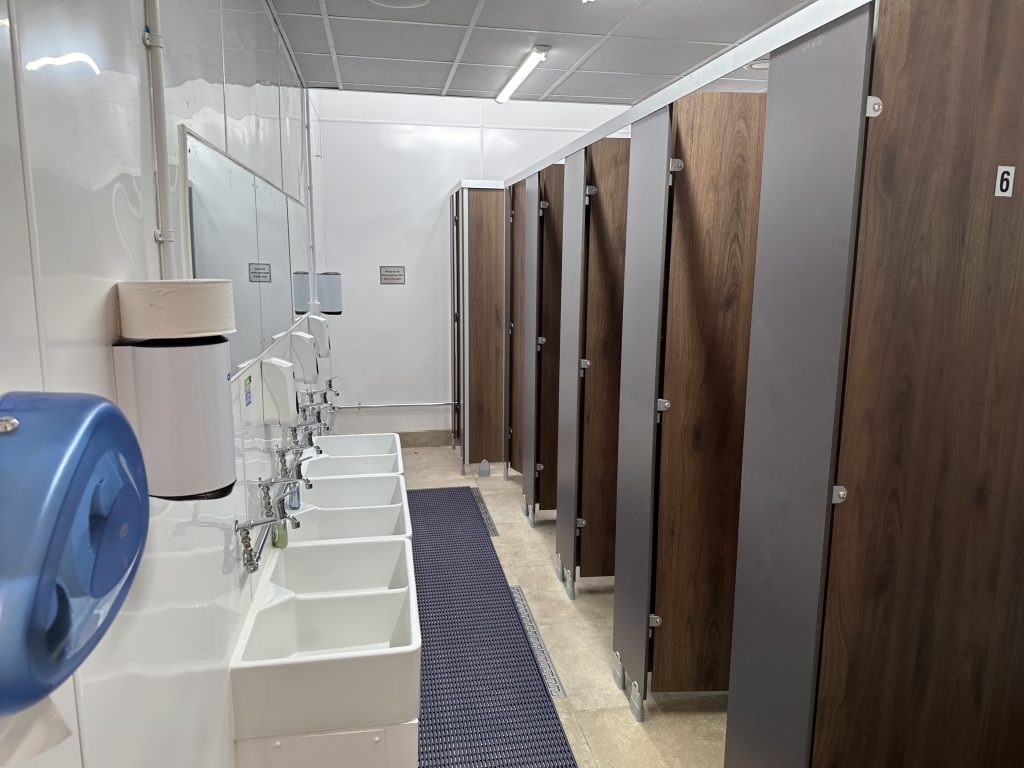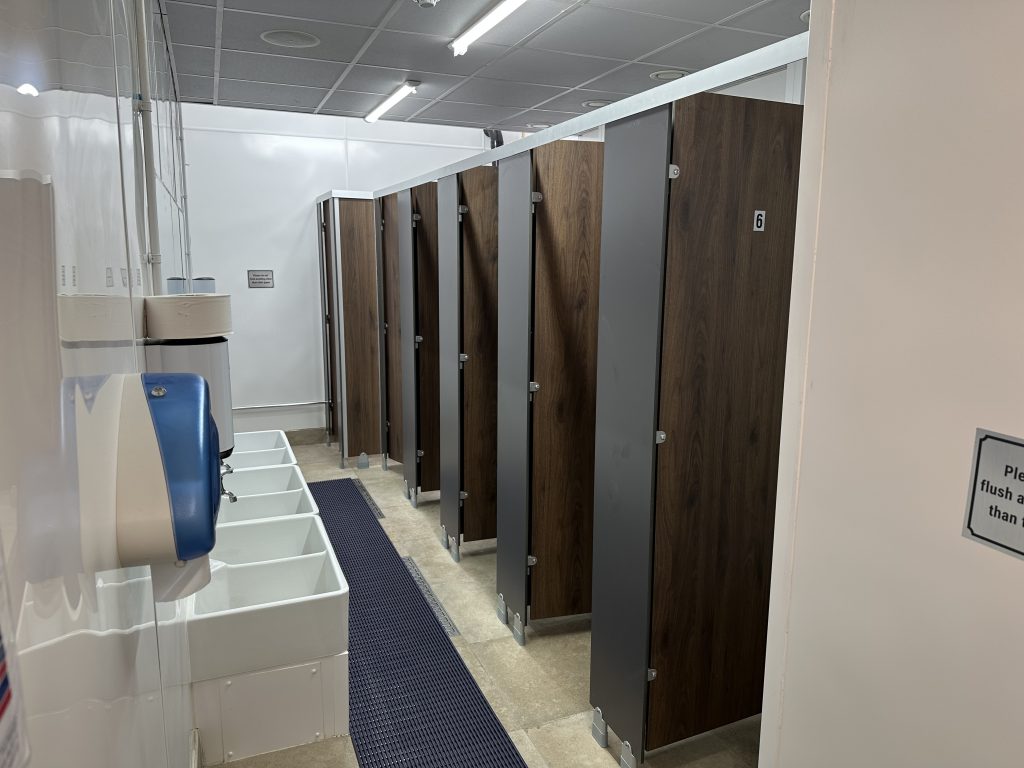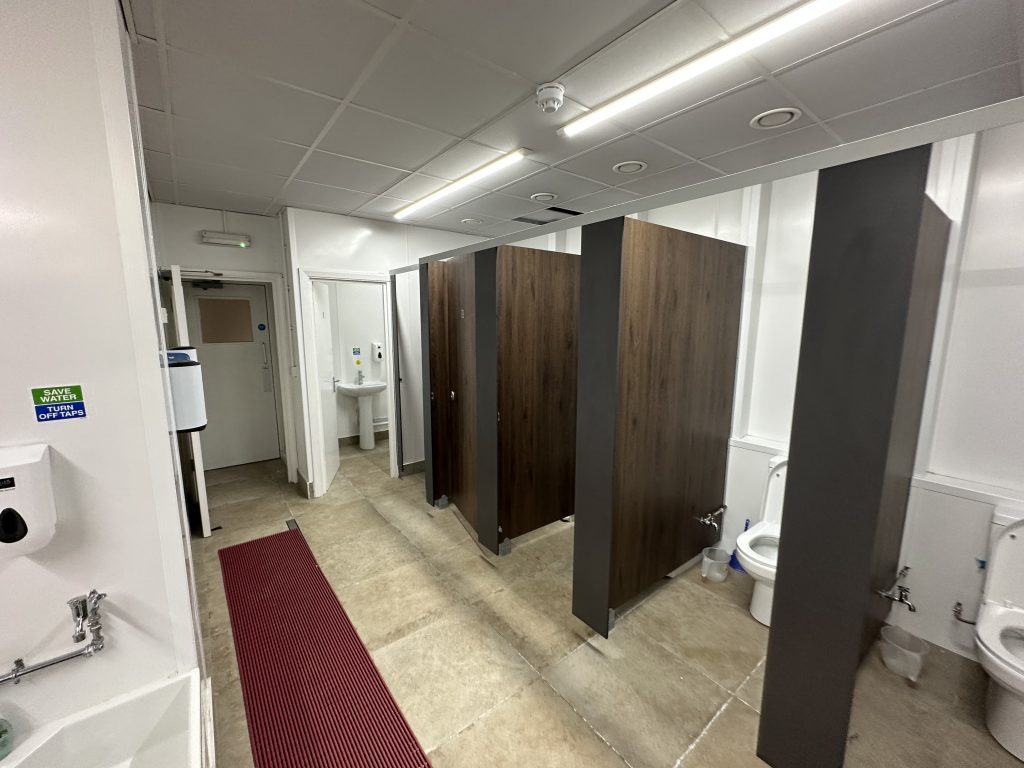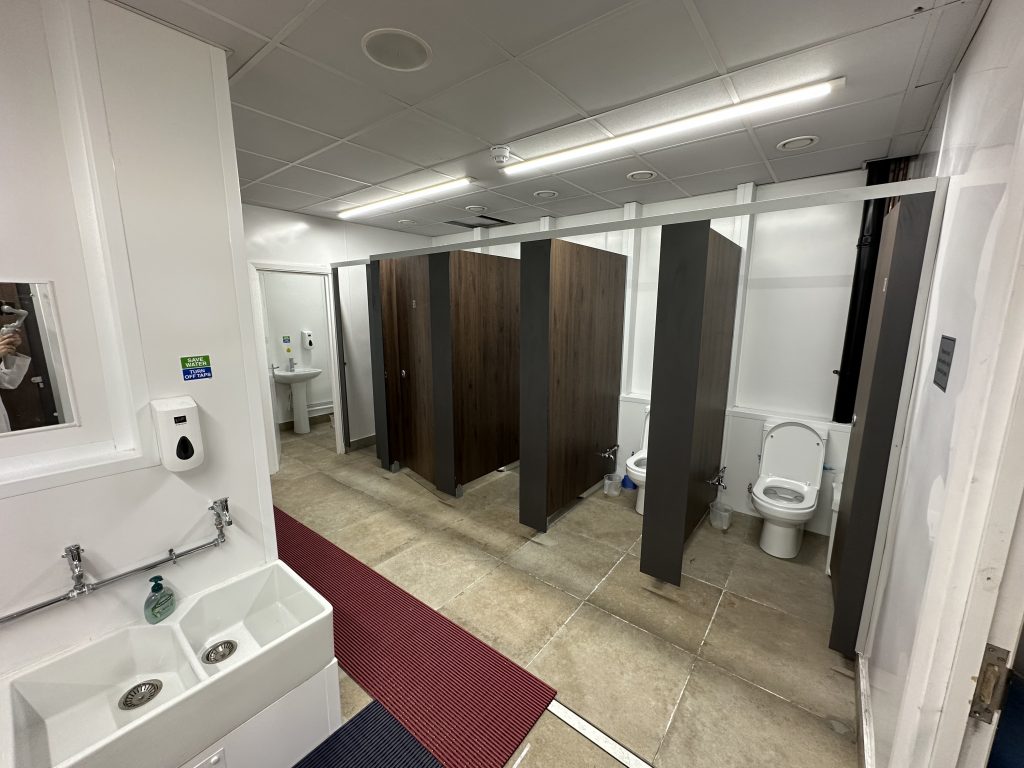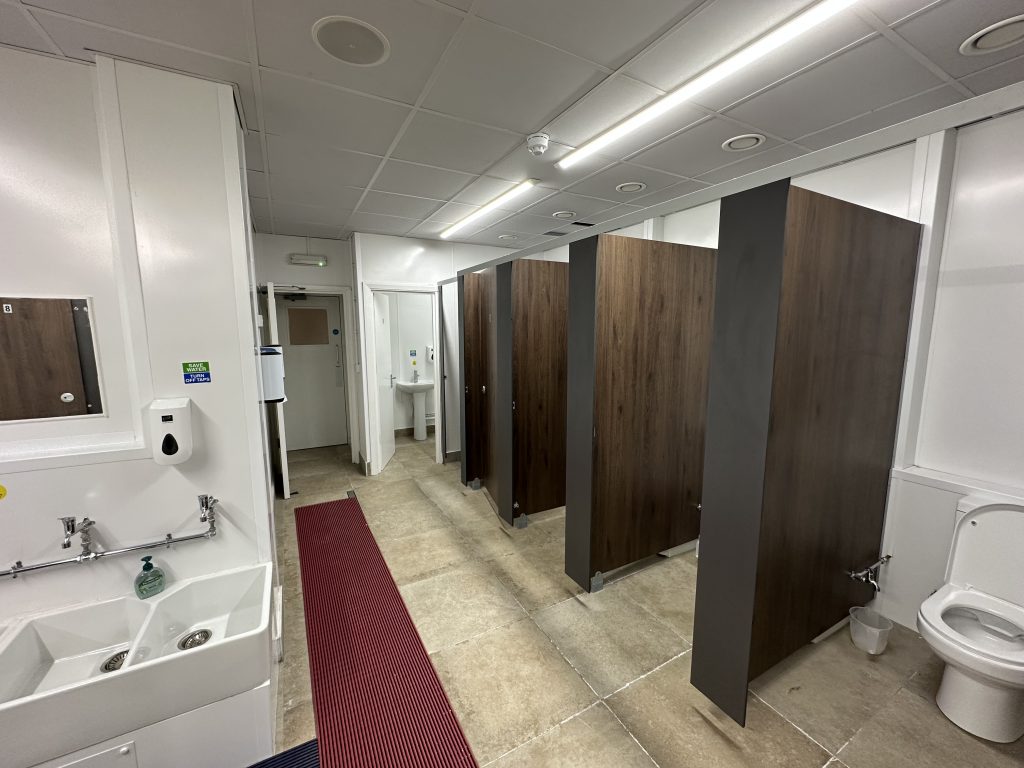 When we purchased the building, there were only 7 toilets in the building. In order to comply with Ofsted requirements, we had to install 26 toilets as well as Whudu sinks and accessible toilets for use in the building. Each toilet cost £3,000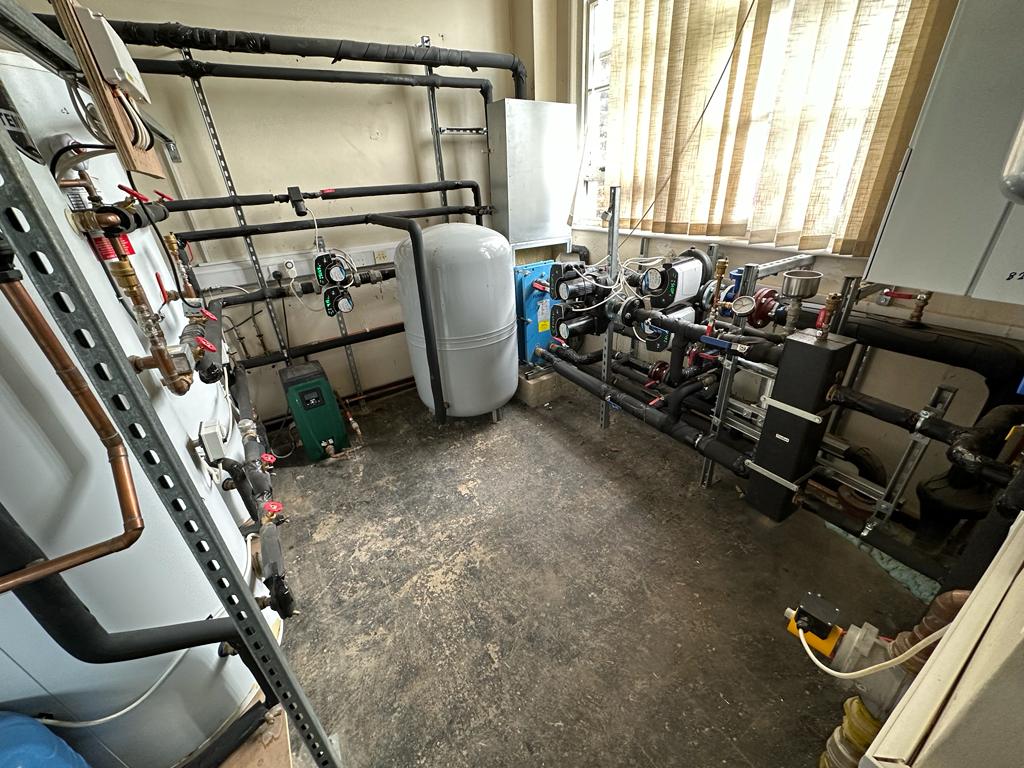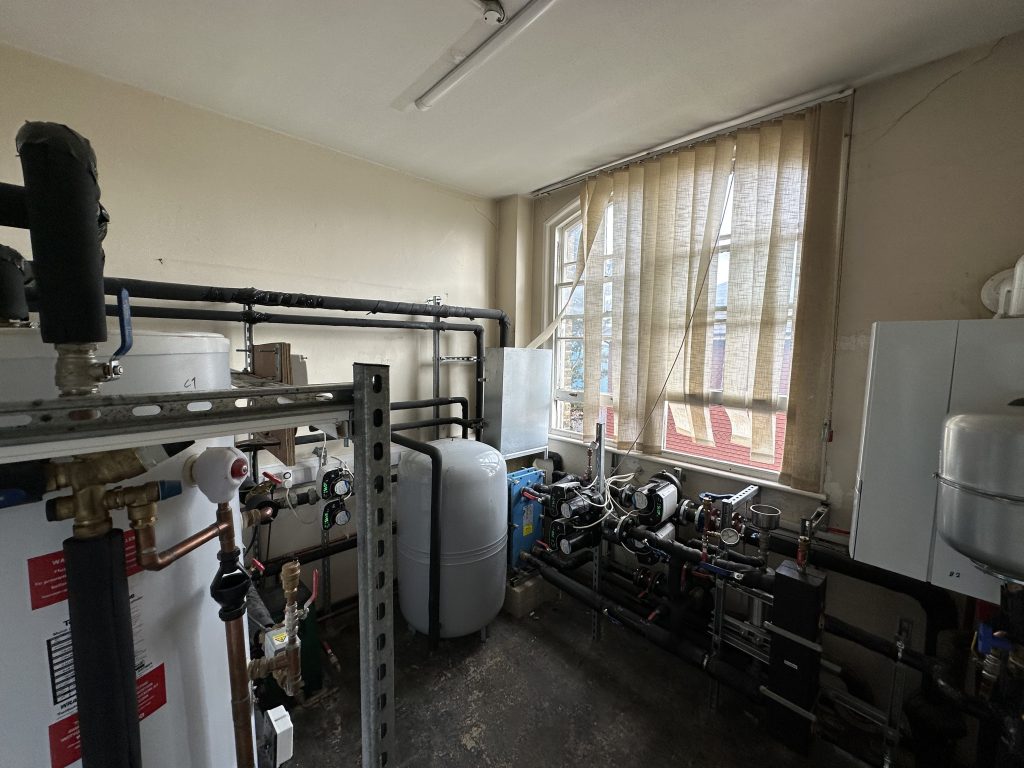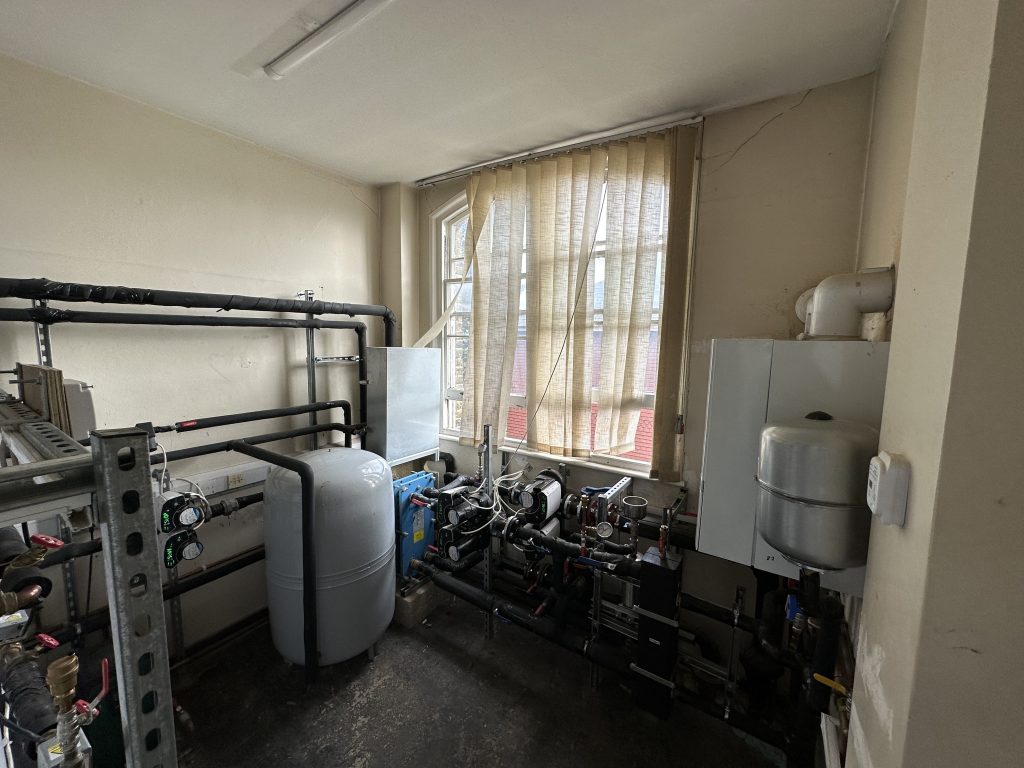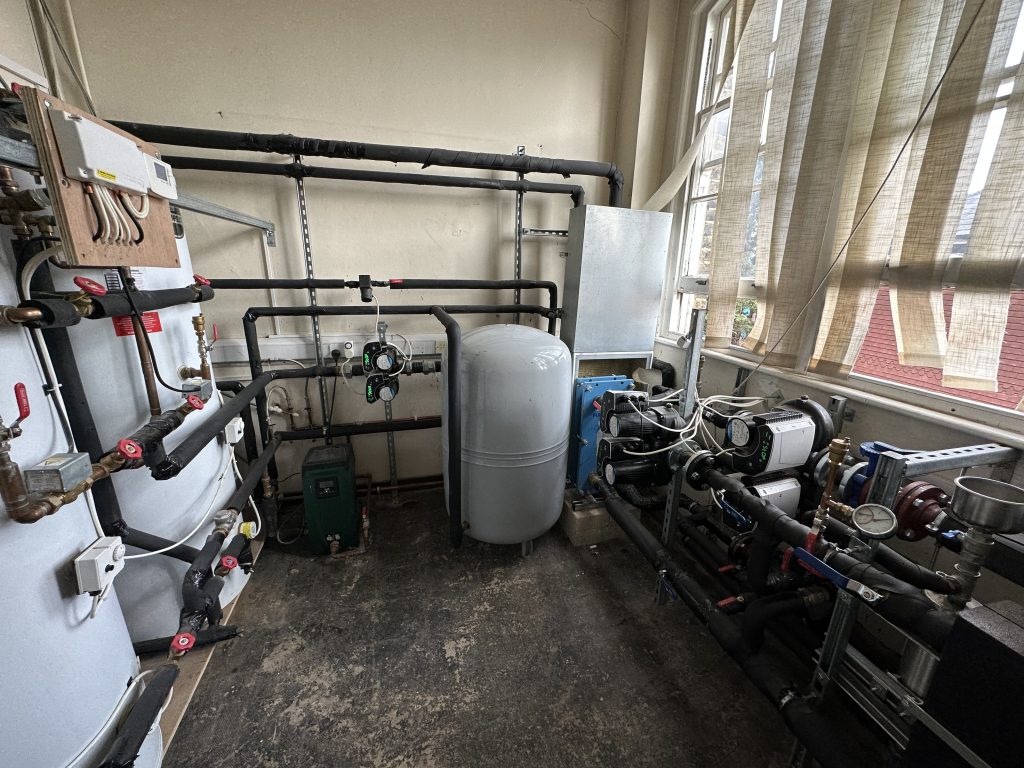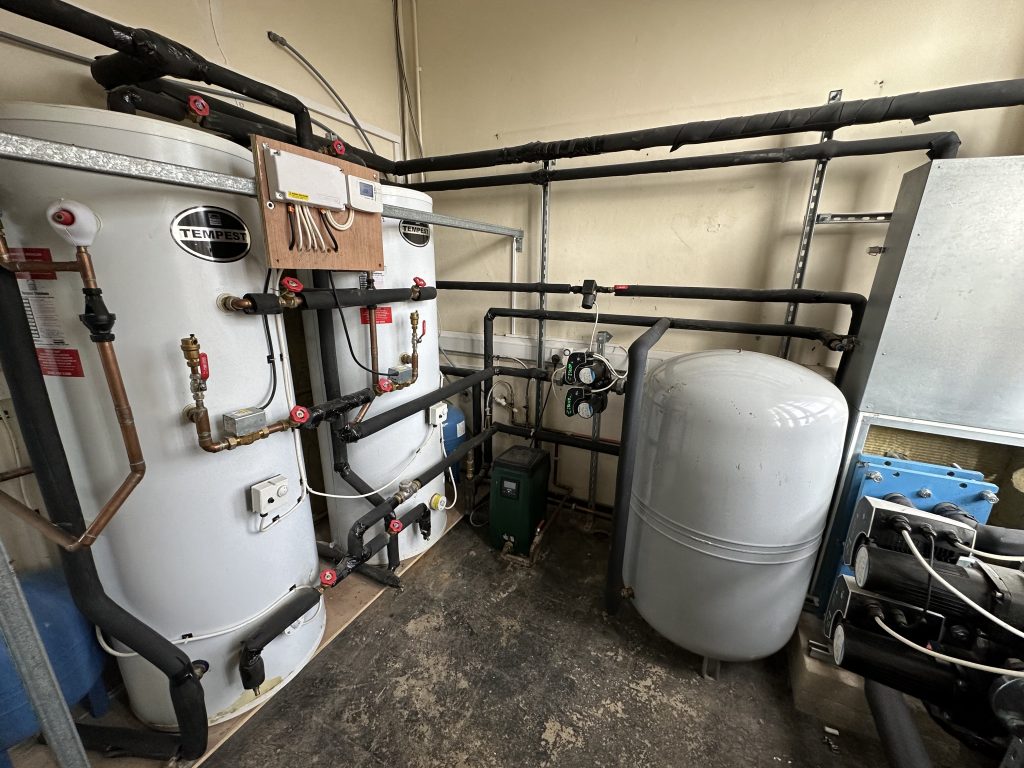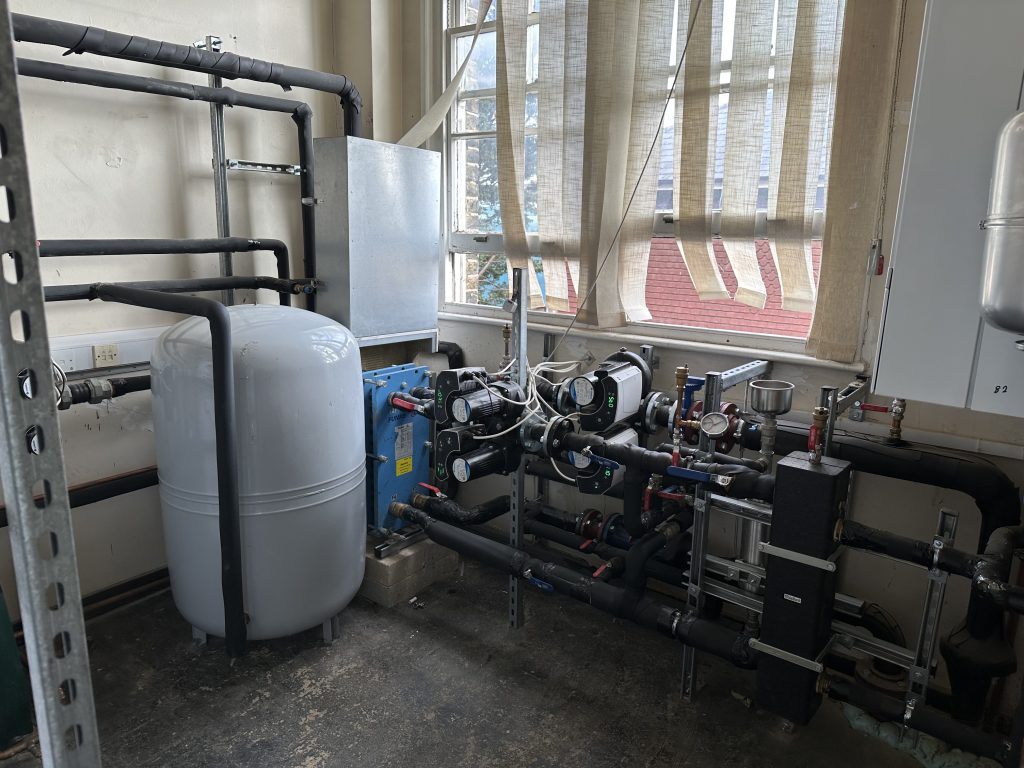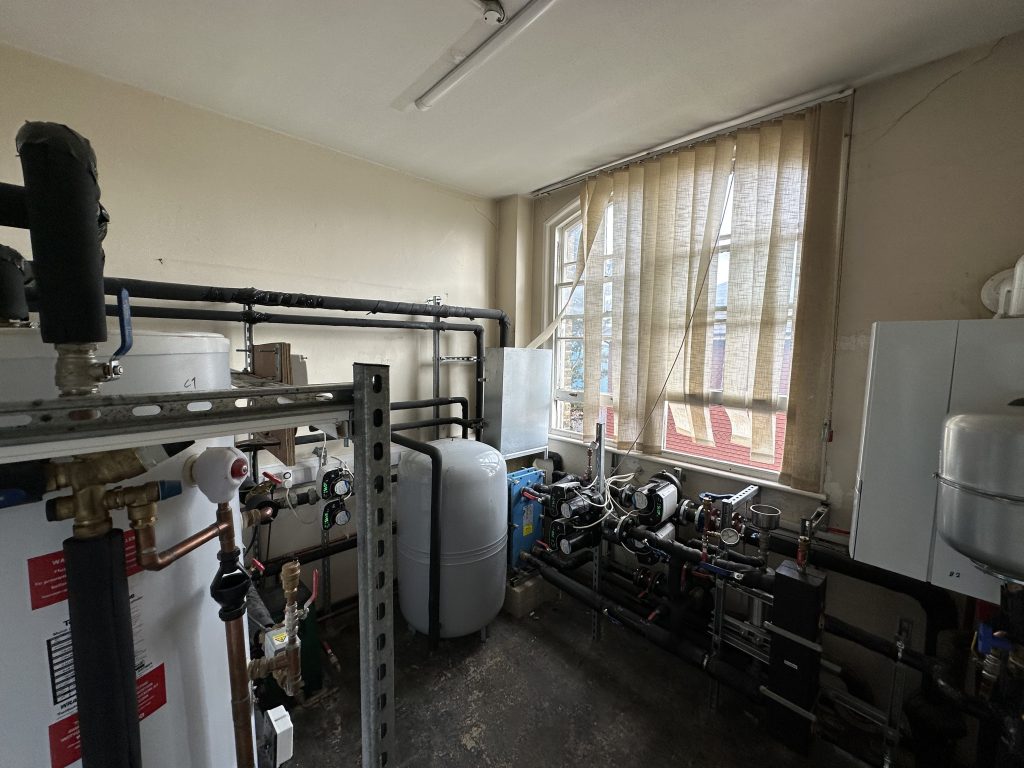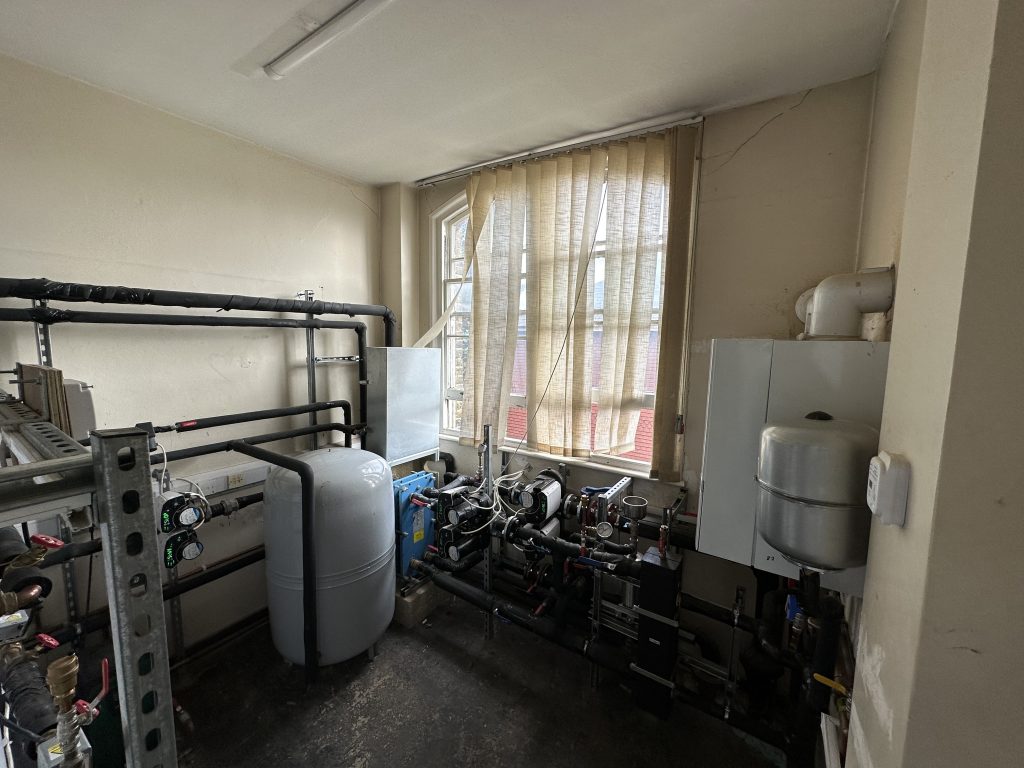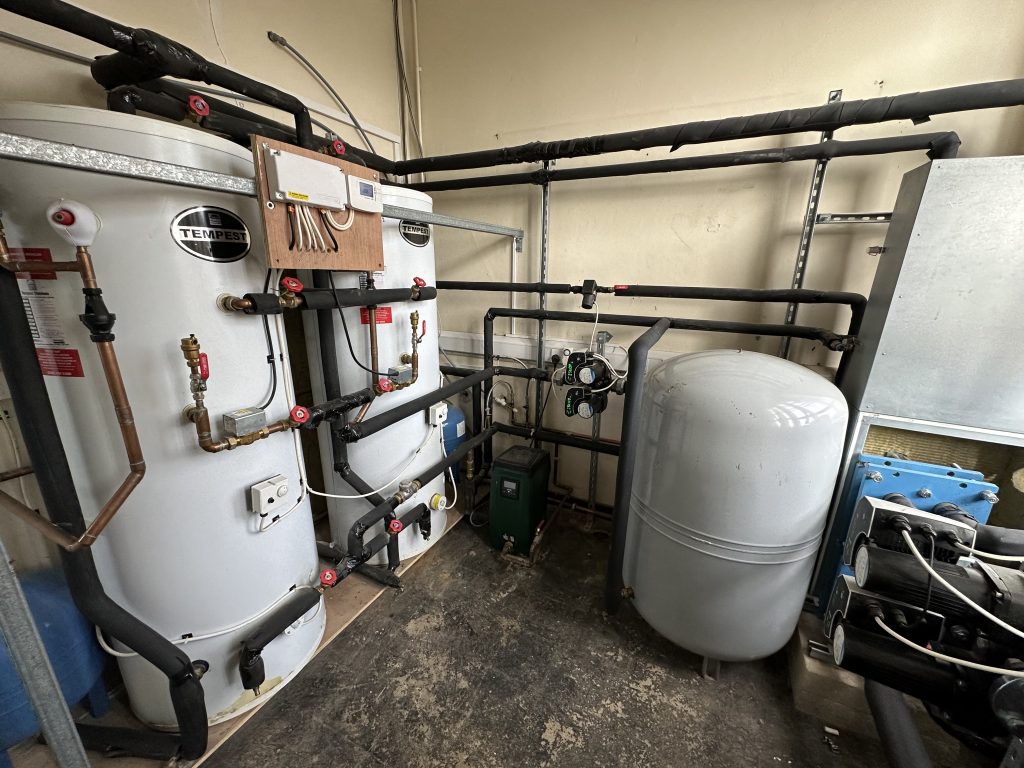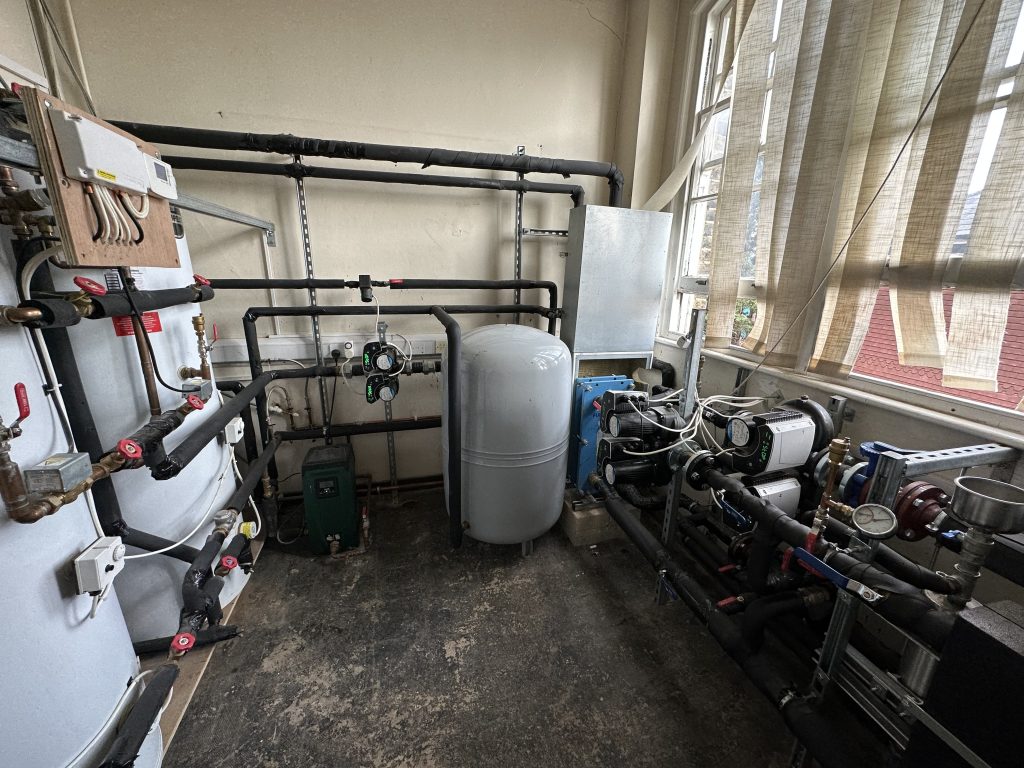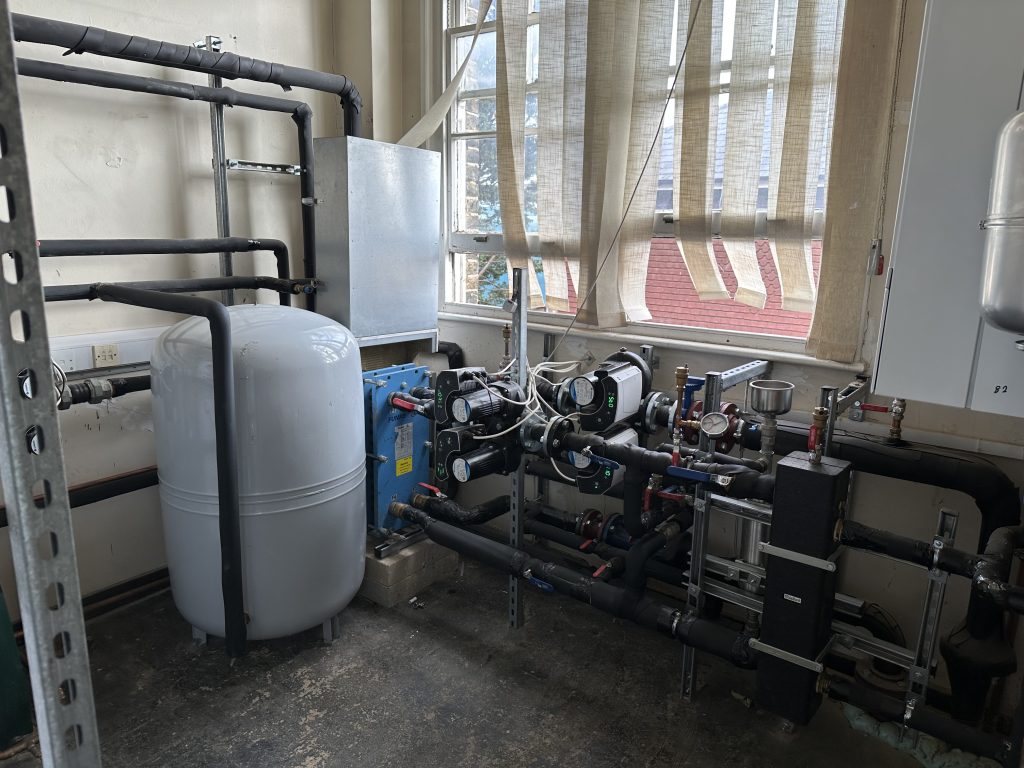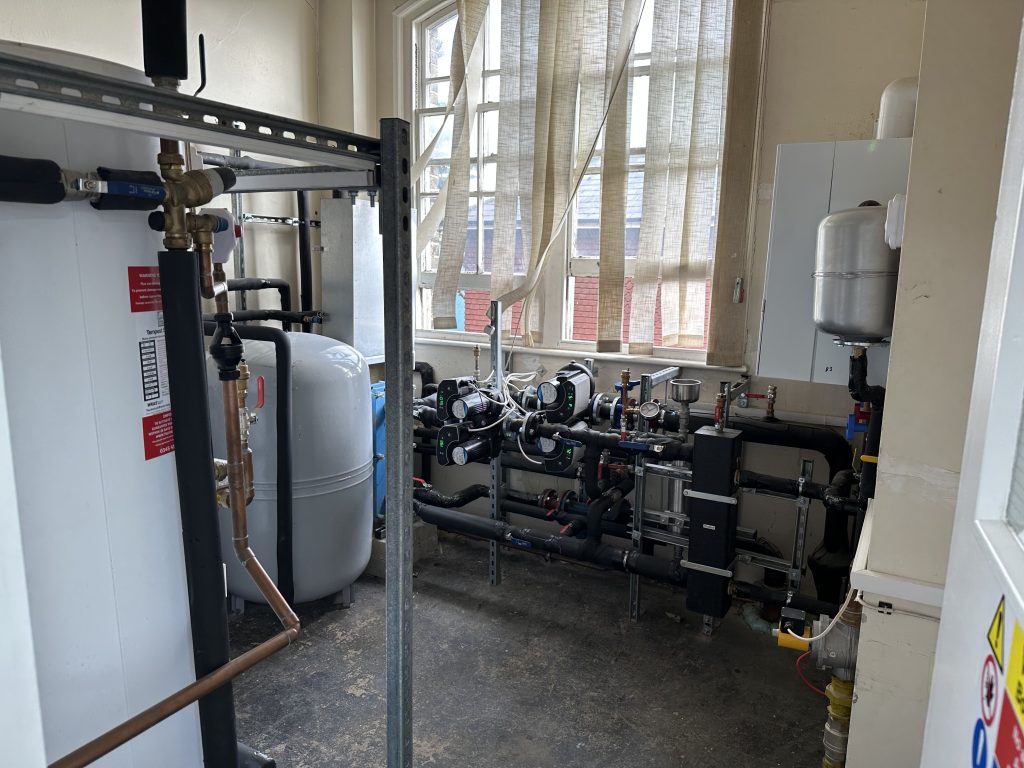 As all of the essential services were cut off to the F-Block when we purchased the building, we had to procure and install a brand new specialist boiler room and system into the building to ensure warm facilities and water with a good pressure, throughout the entire building. The cost of this was £75,000.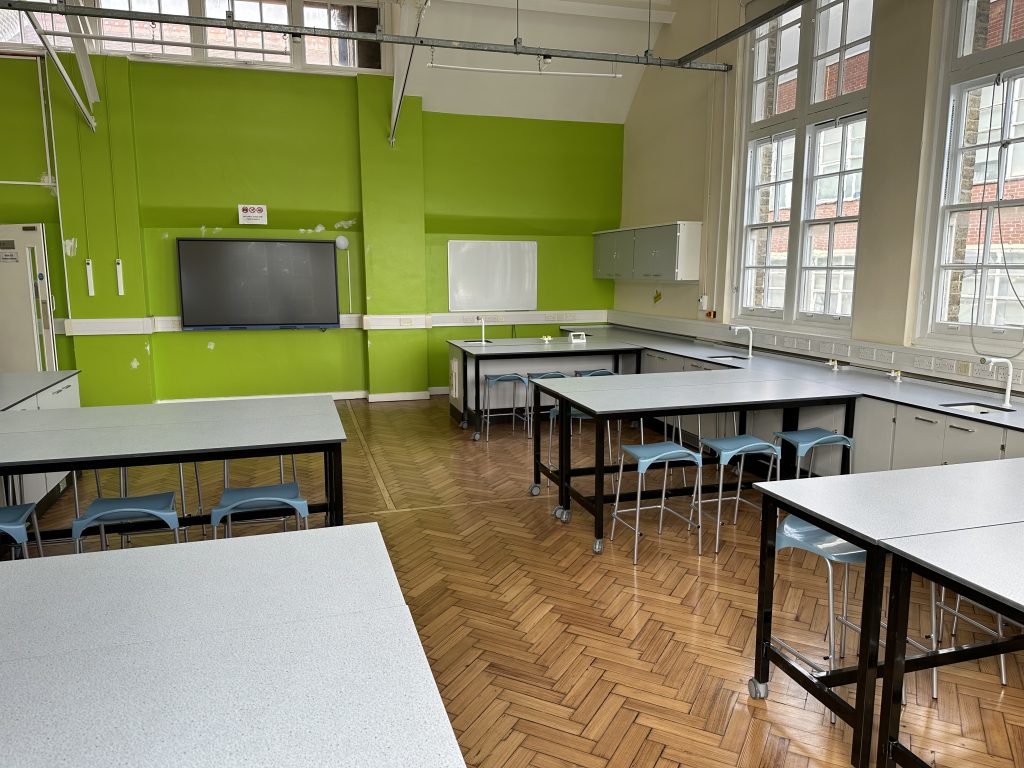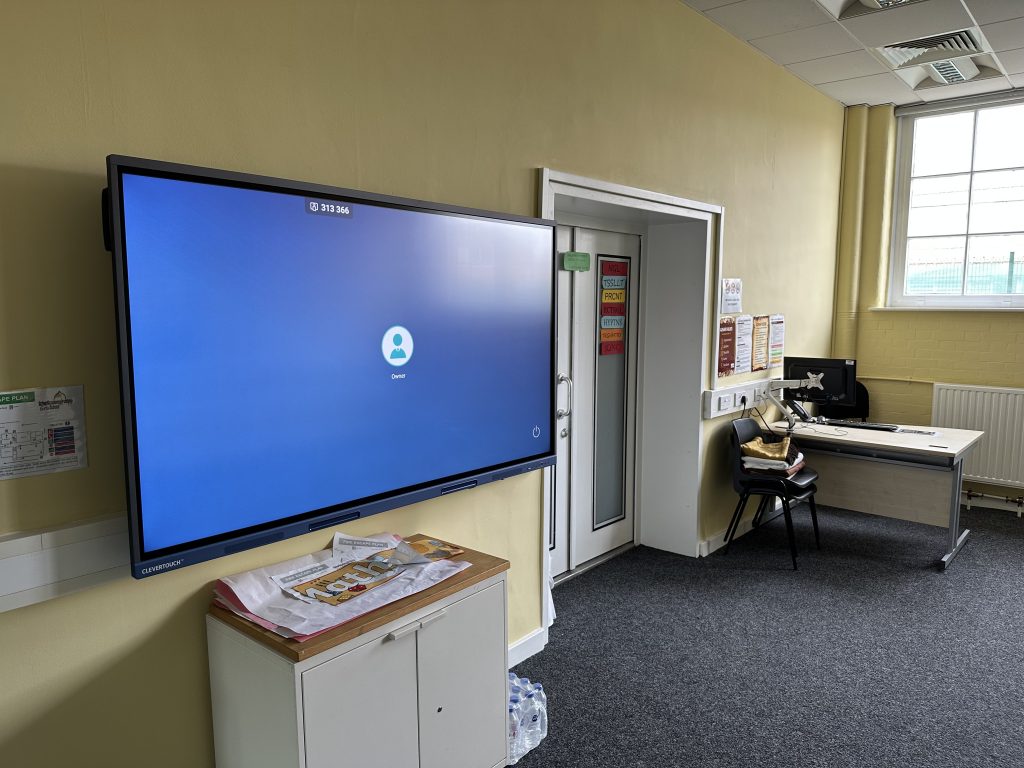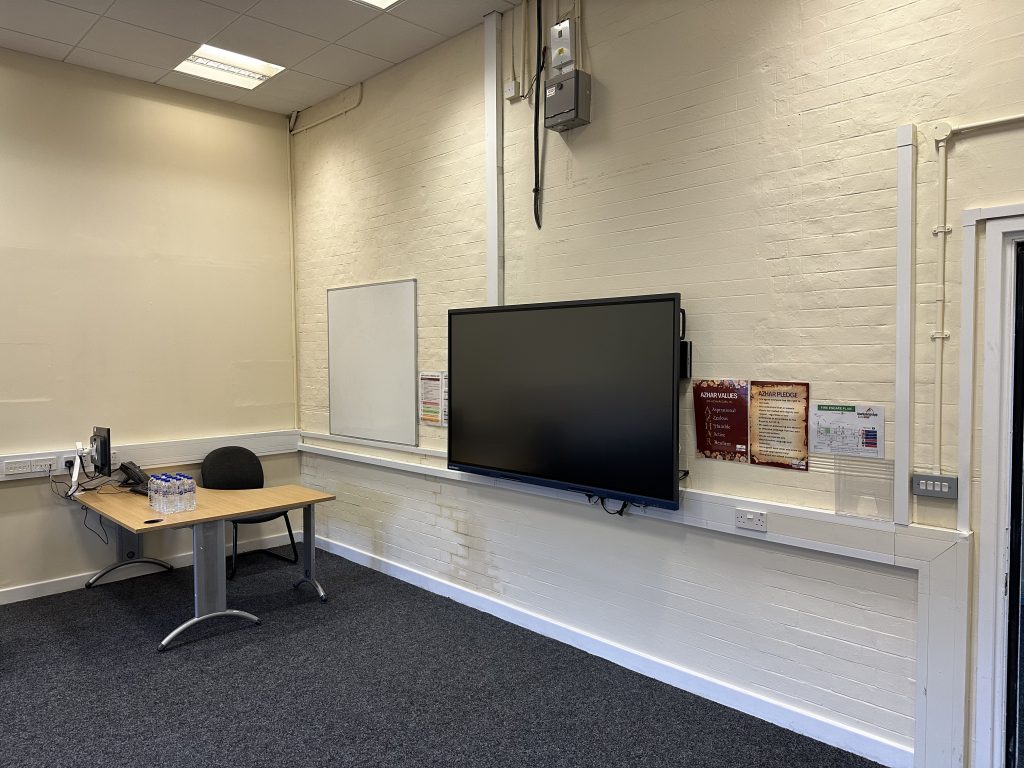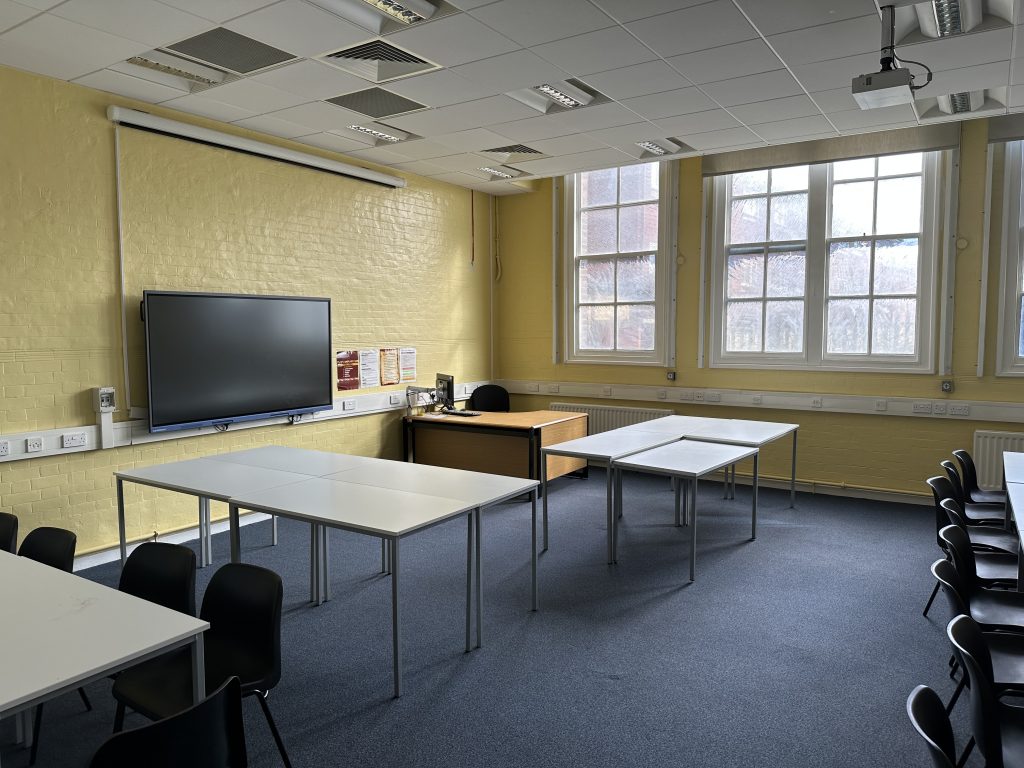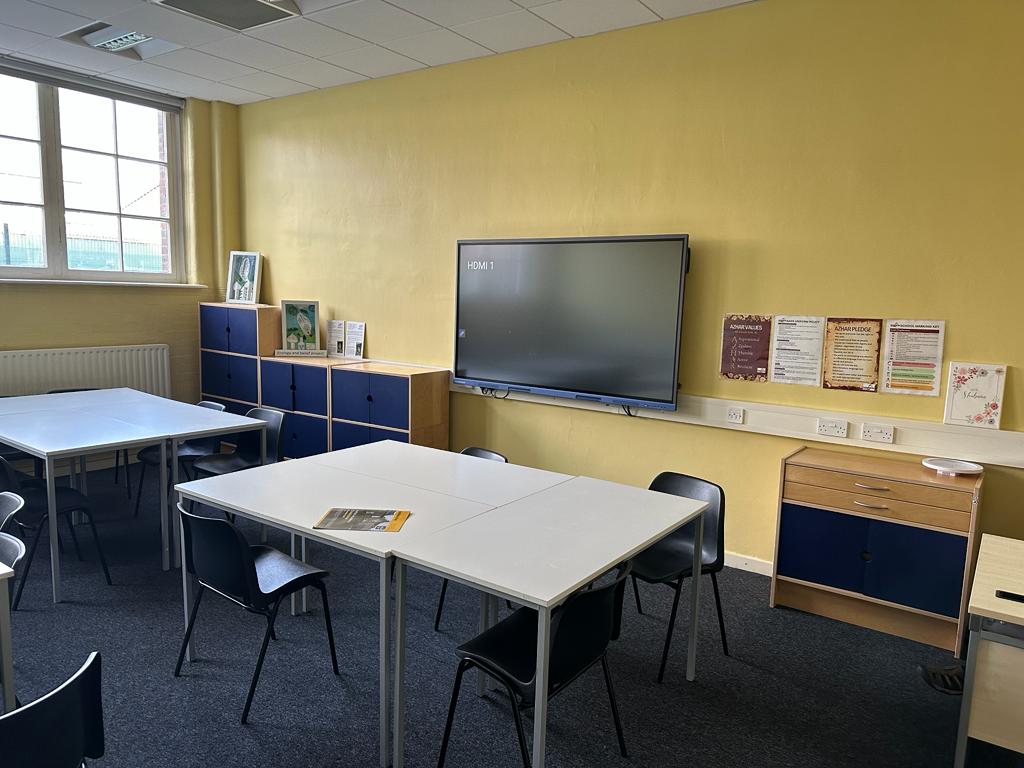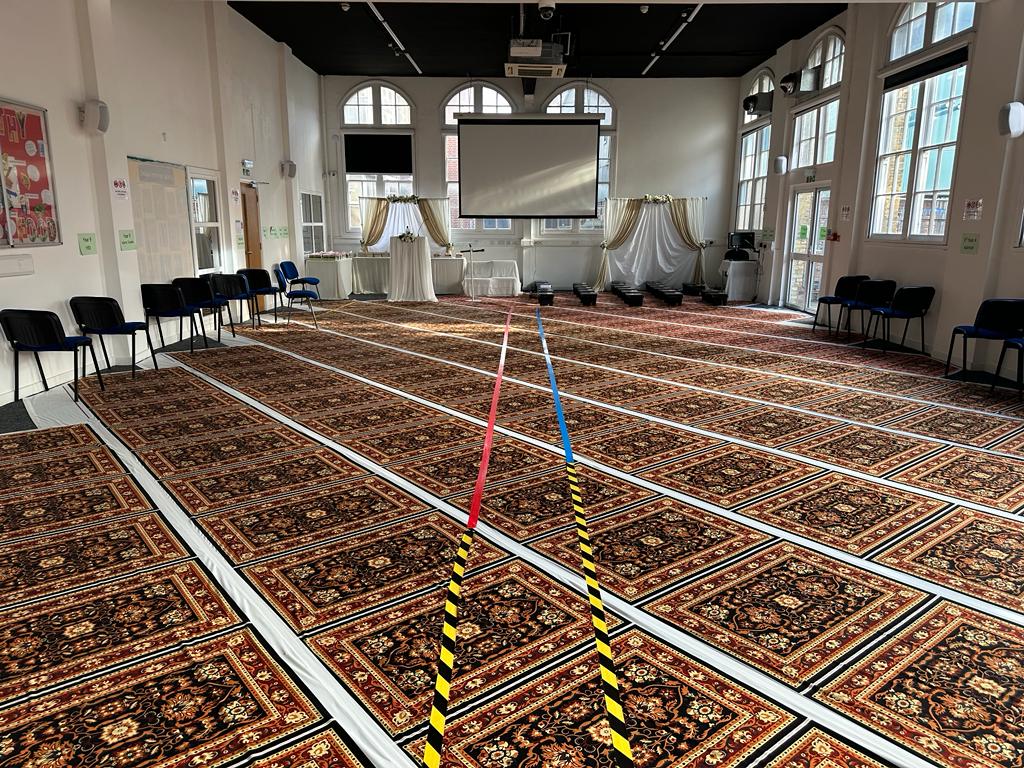 To facilitate interactive, engaging learning for our pupils, we procured interactive Smart Screens for each of our classrooms, at a cost of £2000 each.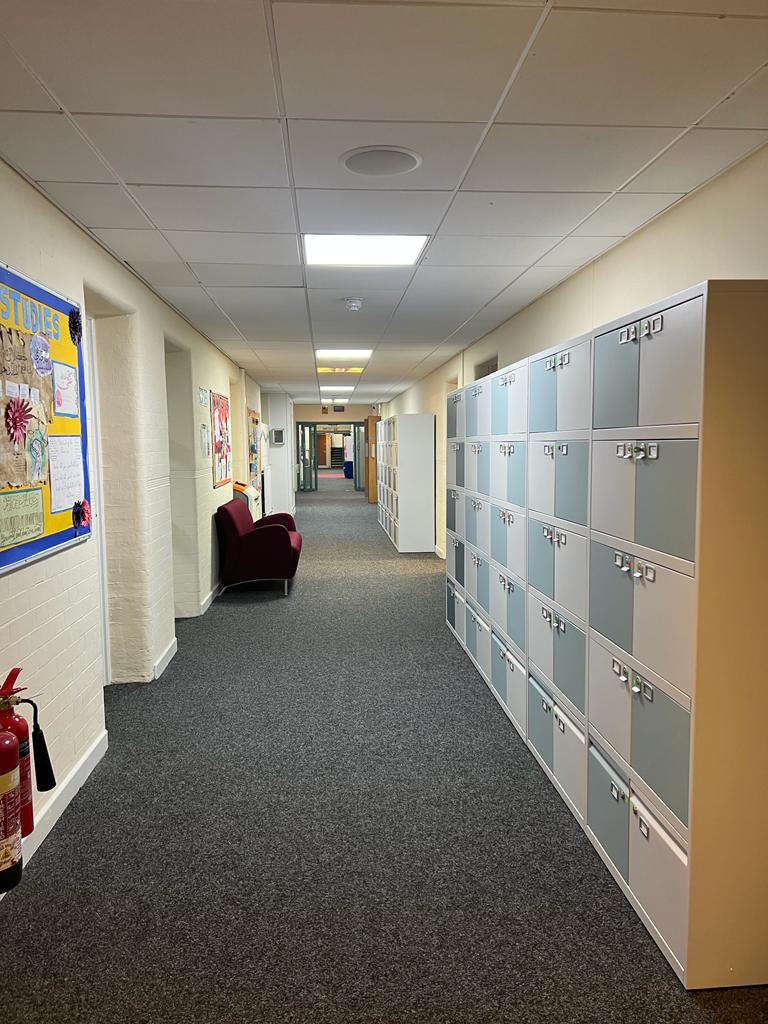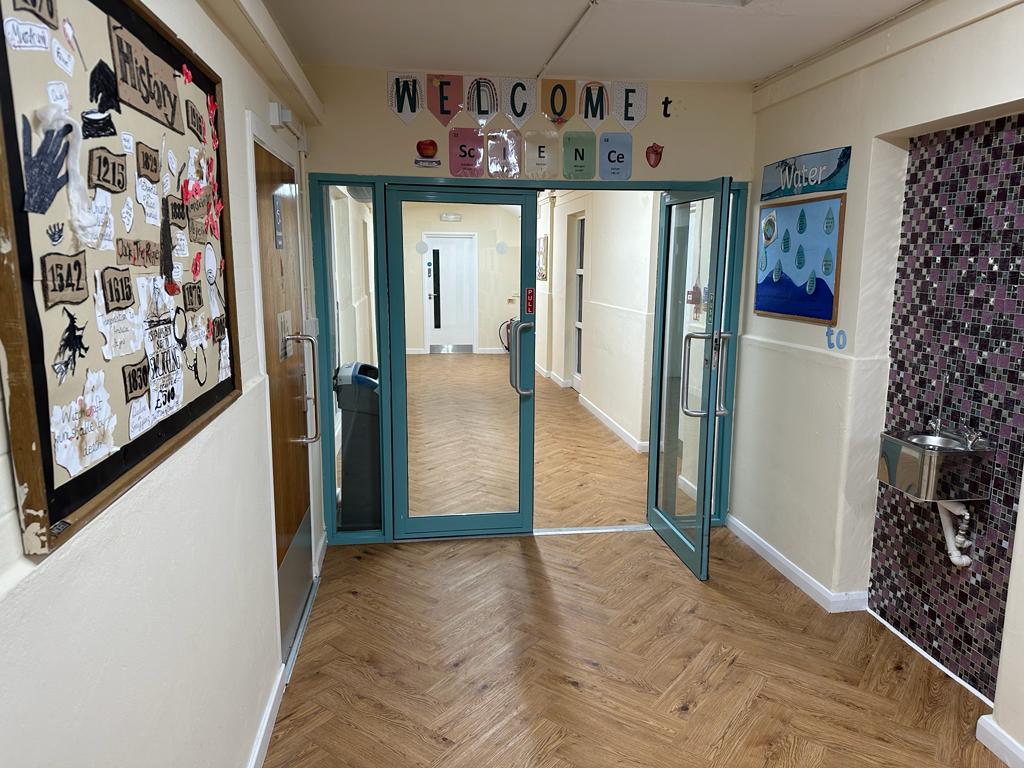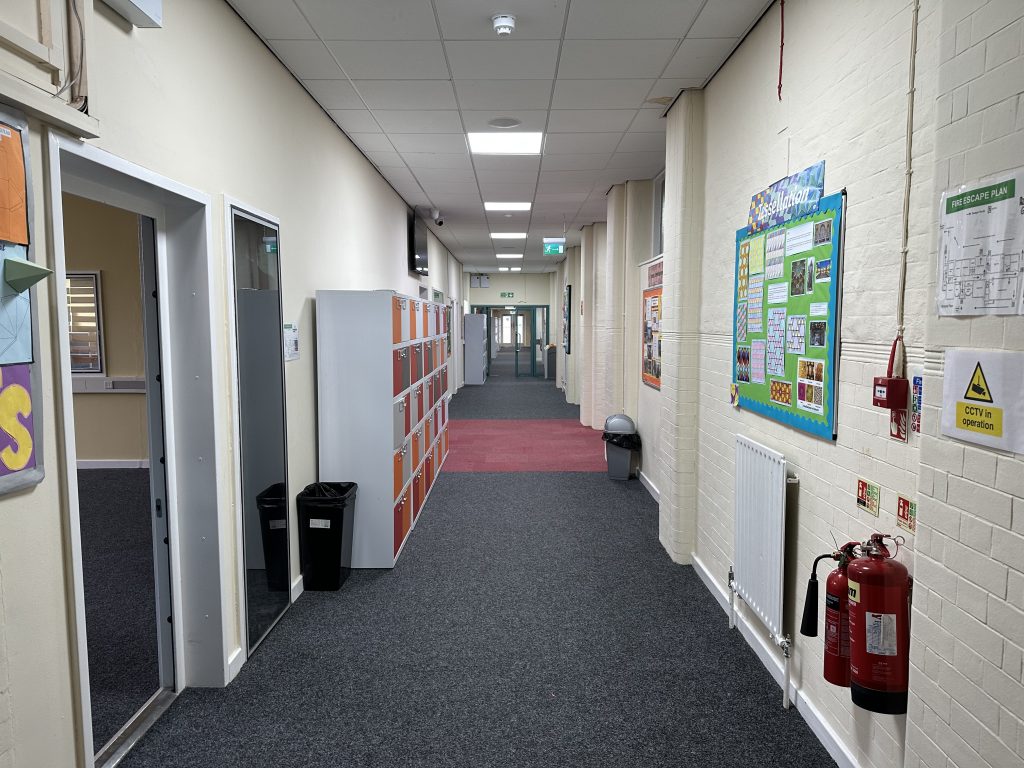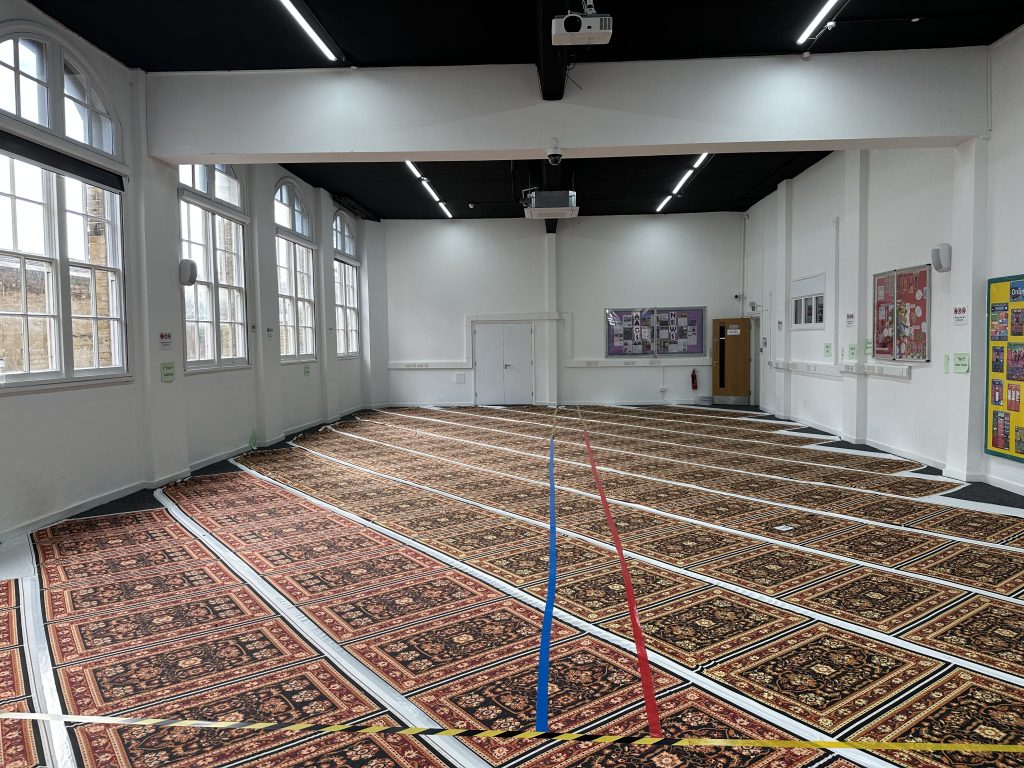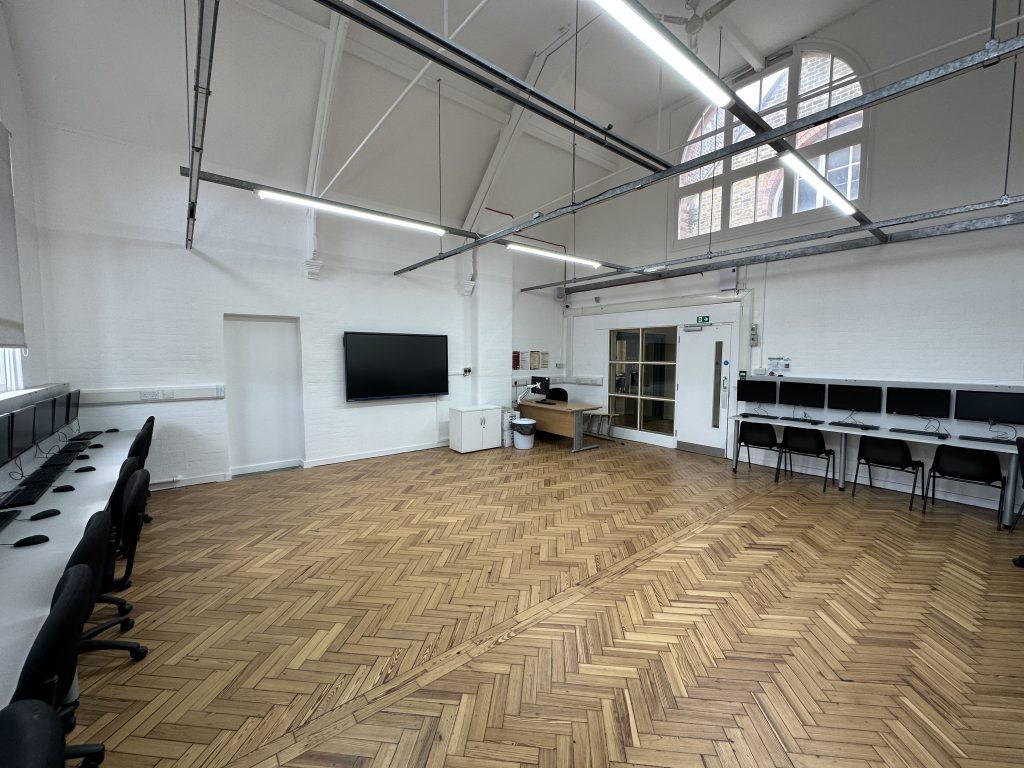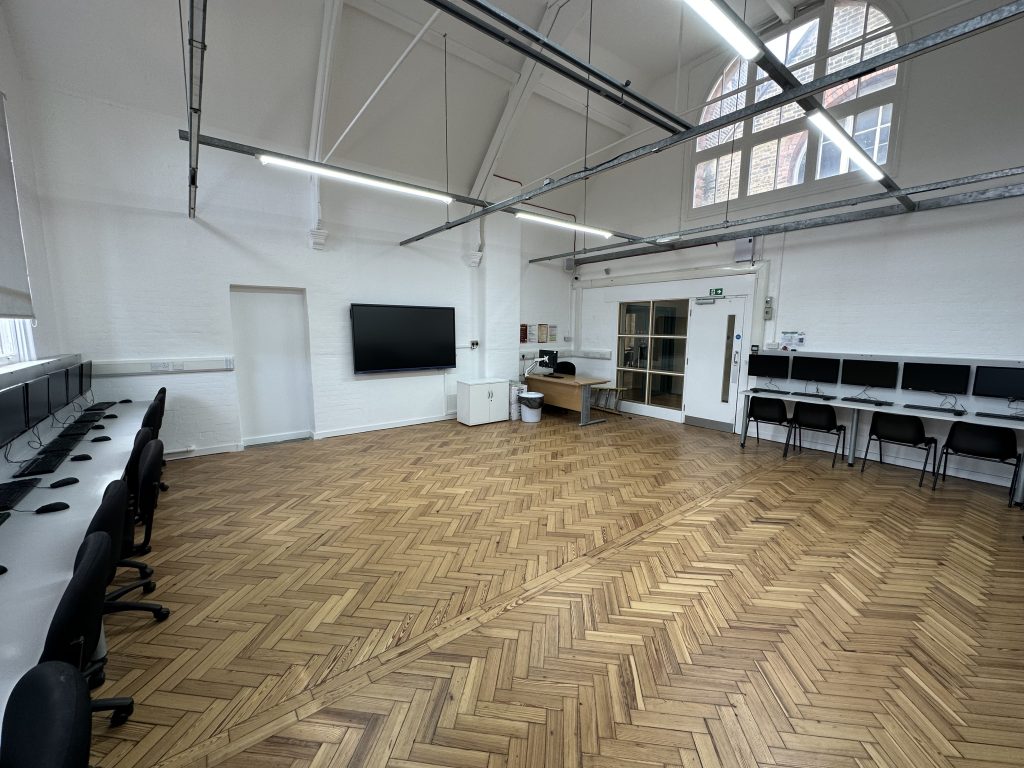 During our renovation, we found underneath the old carpet tiles on the first floor, a high quality wood which really brings out the character of the building. We procured wood specialists to revive the wood through expert cleaning, which has brought new life to the first floor. On the ground floor, we procured high quality carpet tiles. The cost of the flooring in our 21,000sq ft building was £10 per sq ft.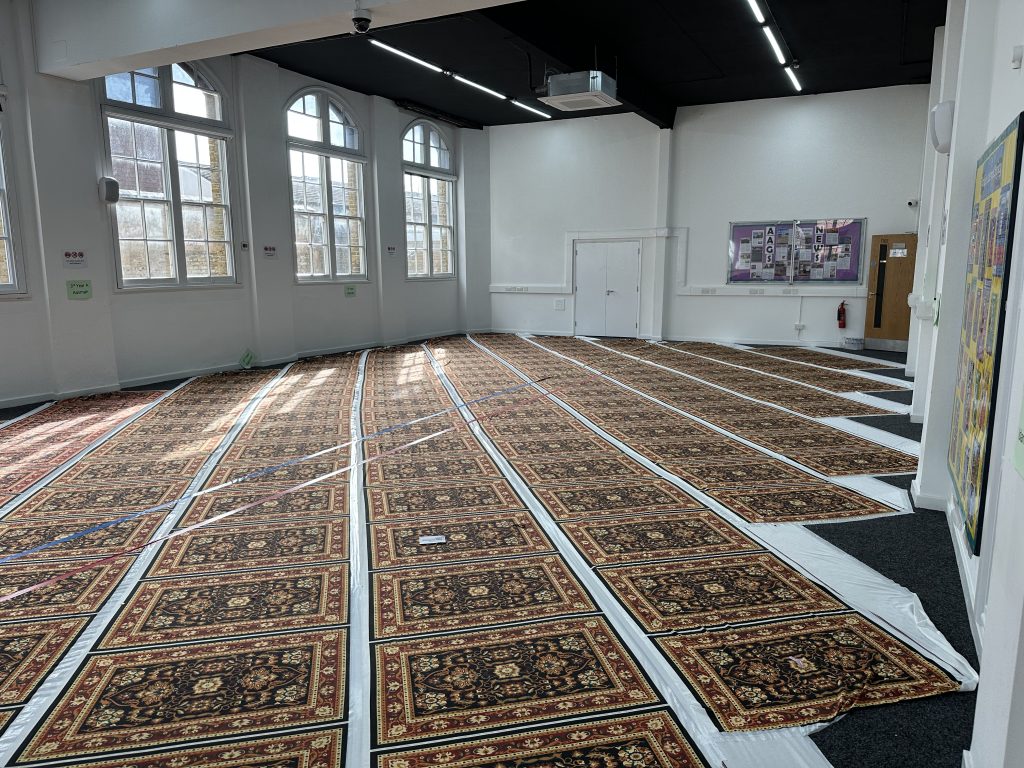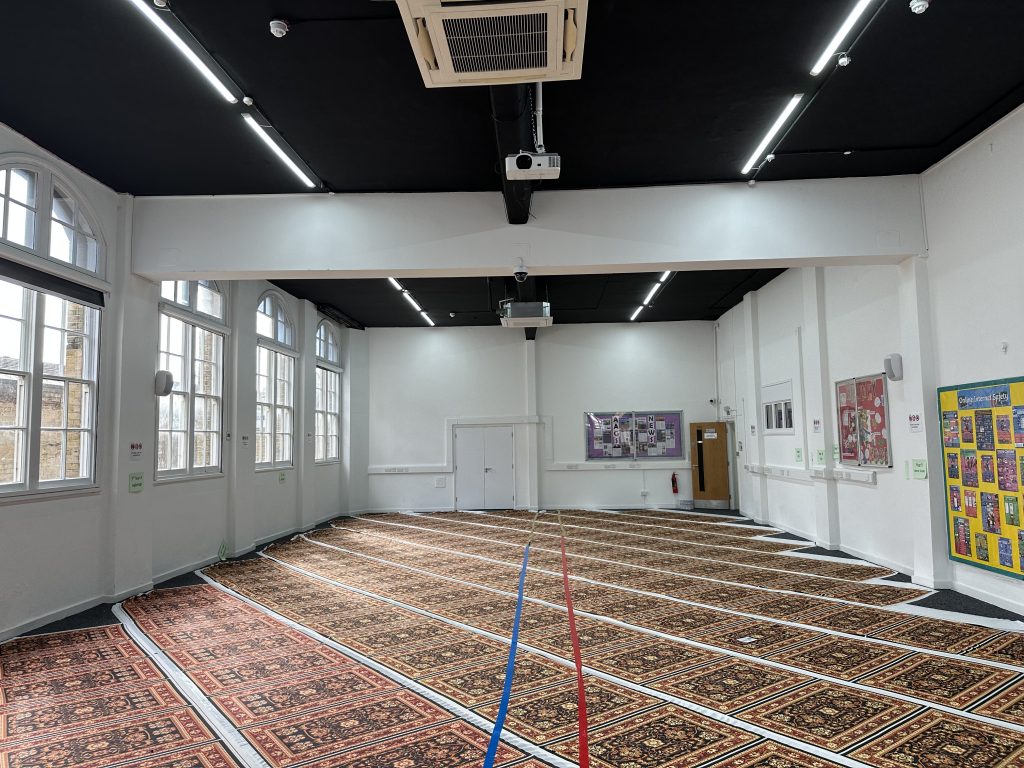 We installed Air Conditioning Units across the building to ensure a comfortable environment for our pupils. The cost of each AC Unit was £2500.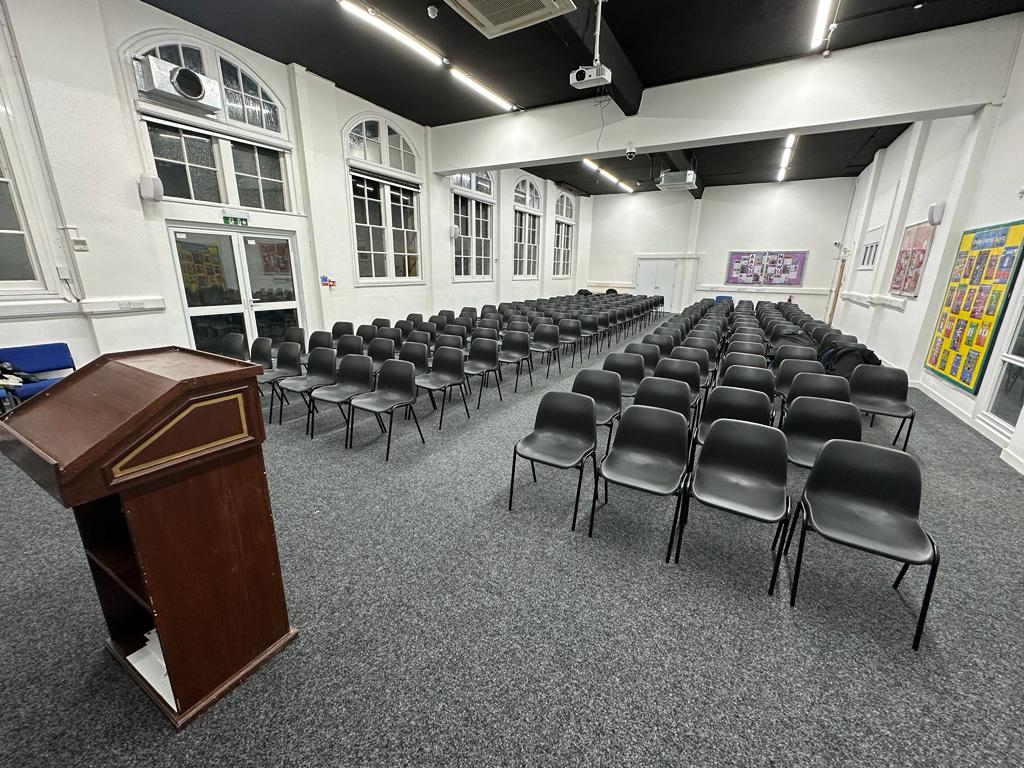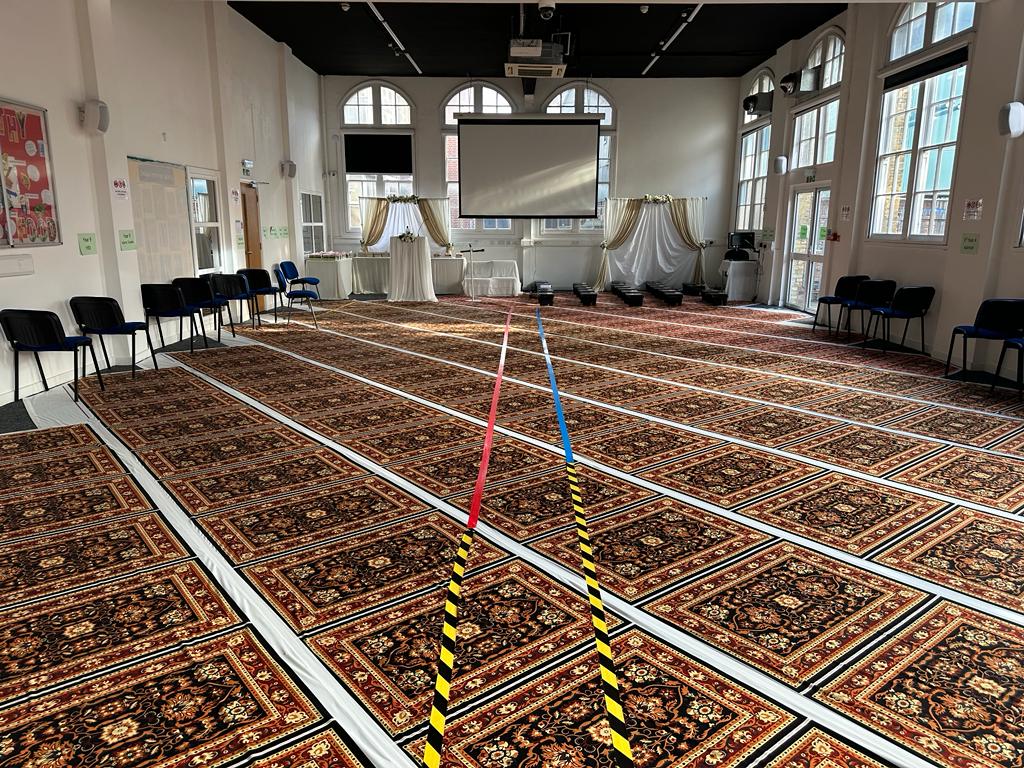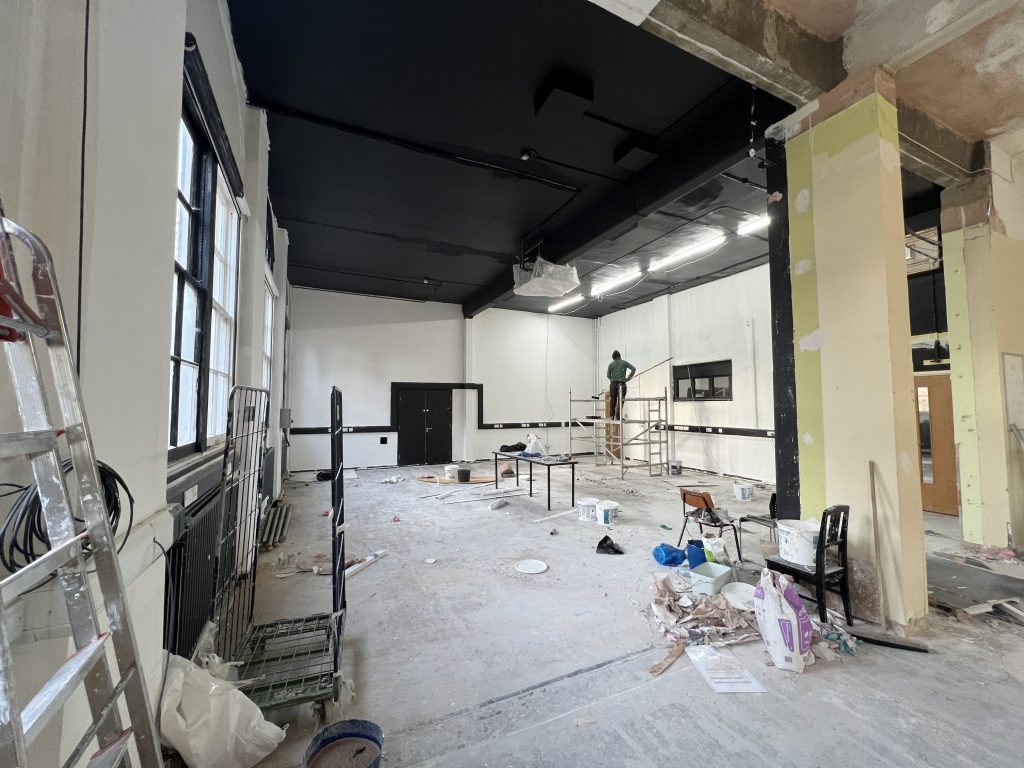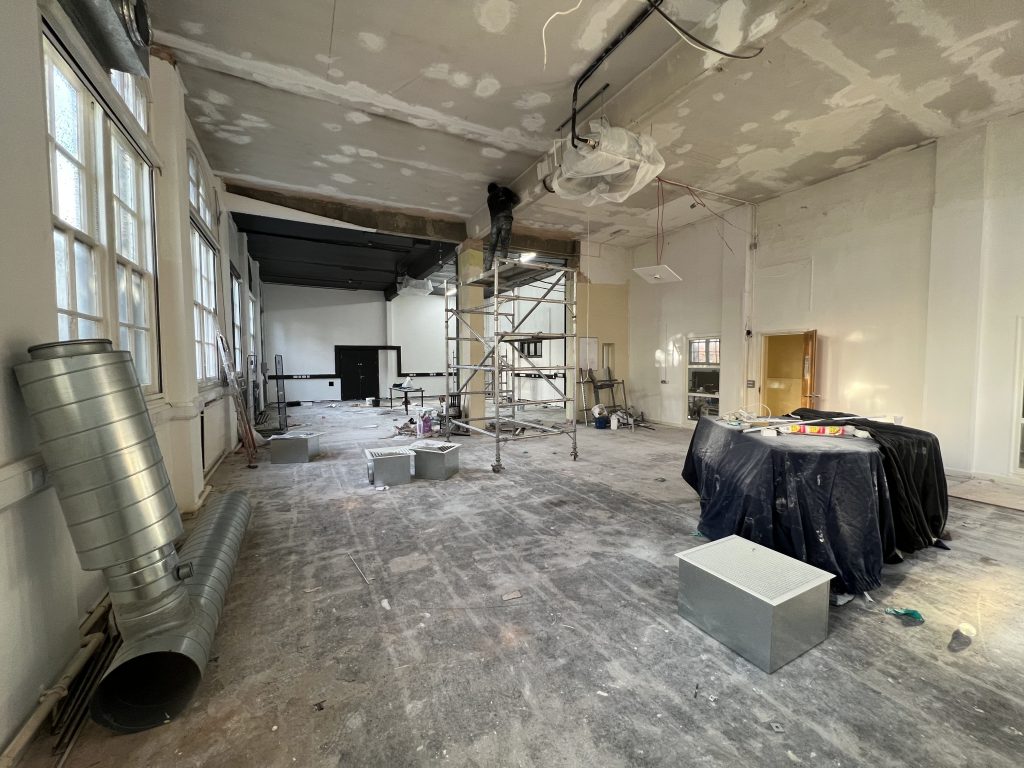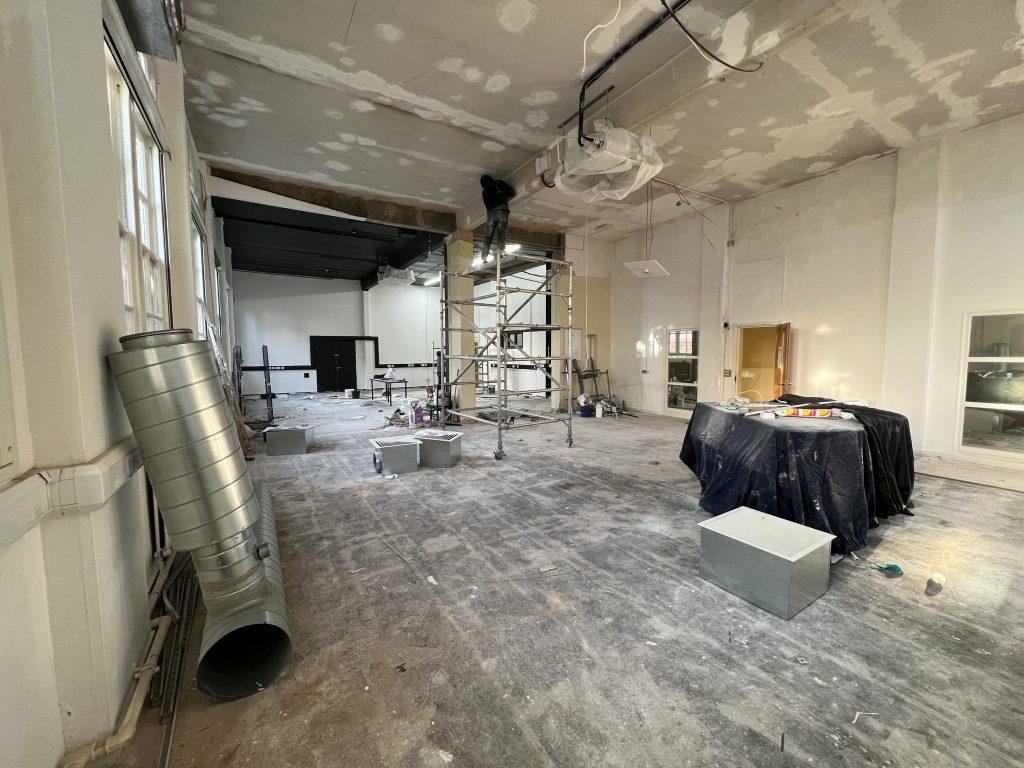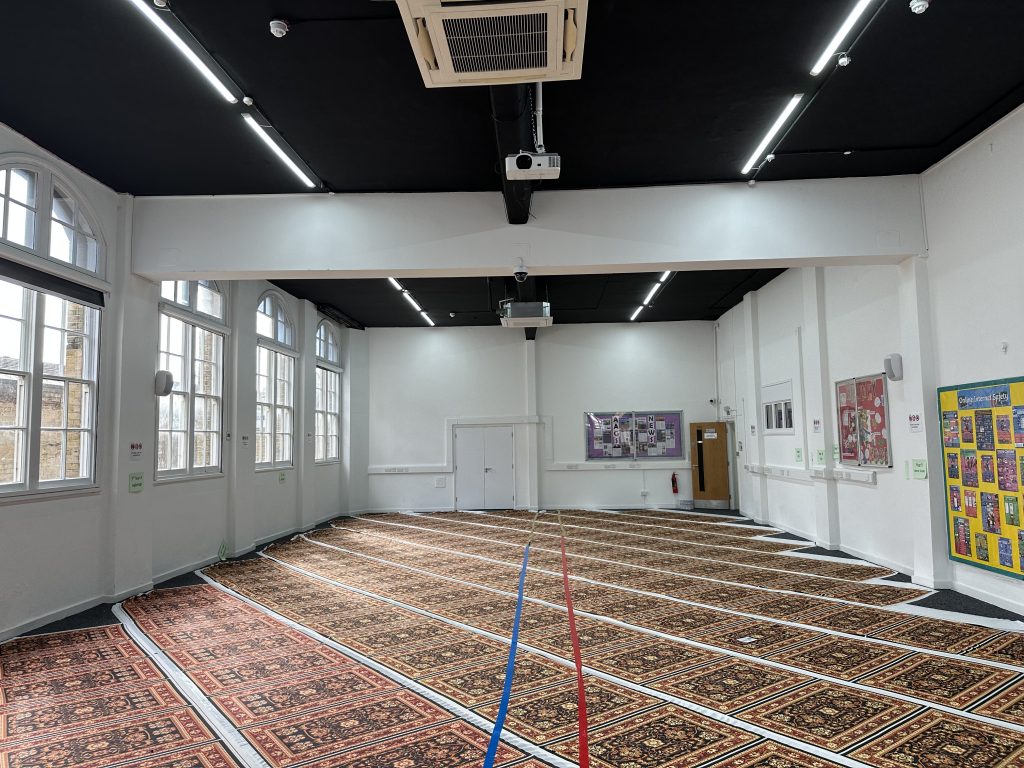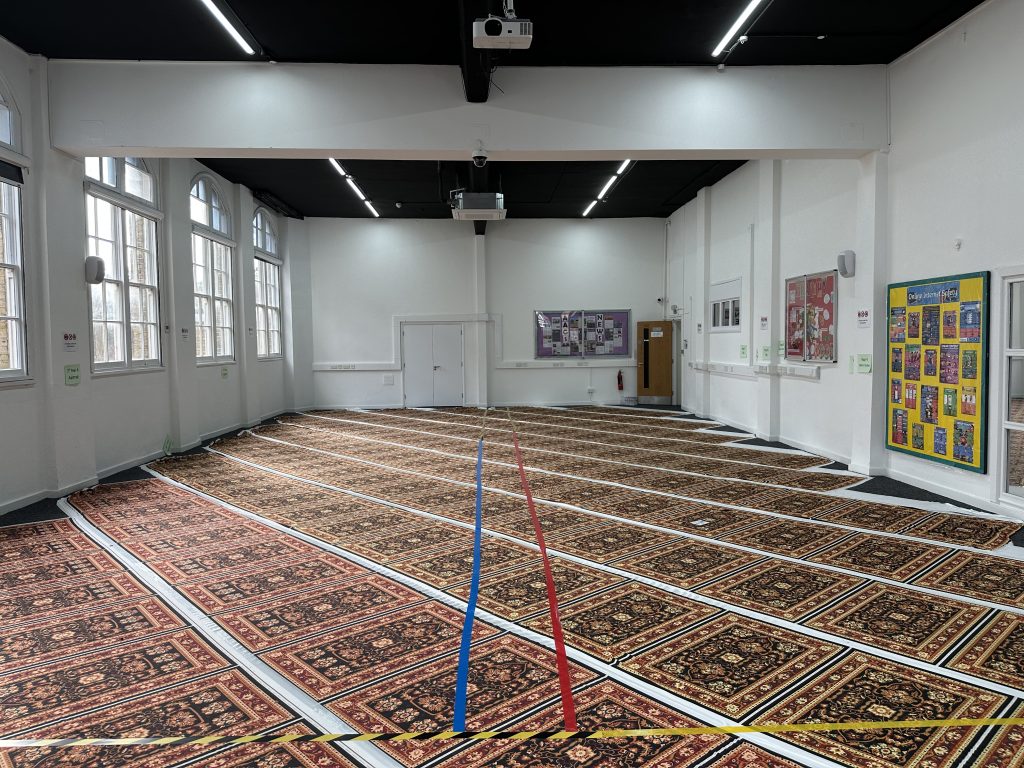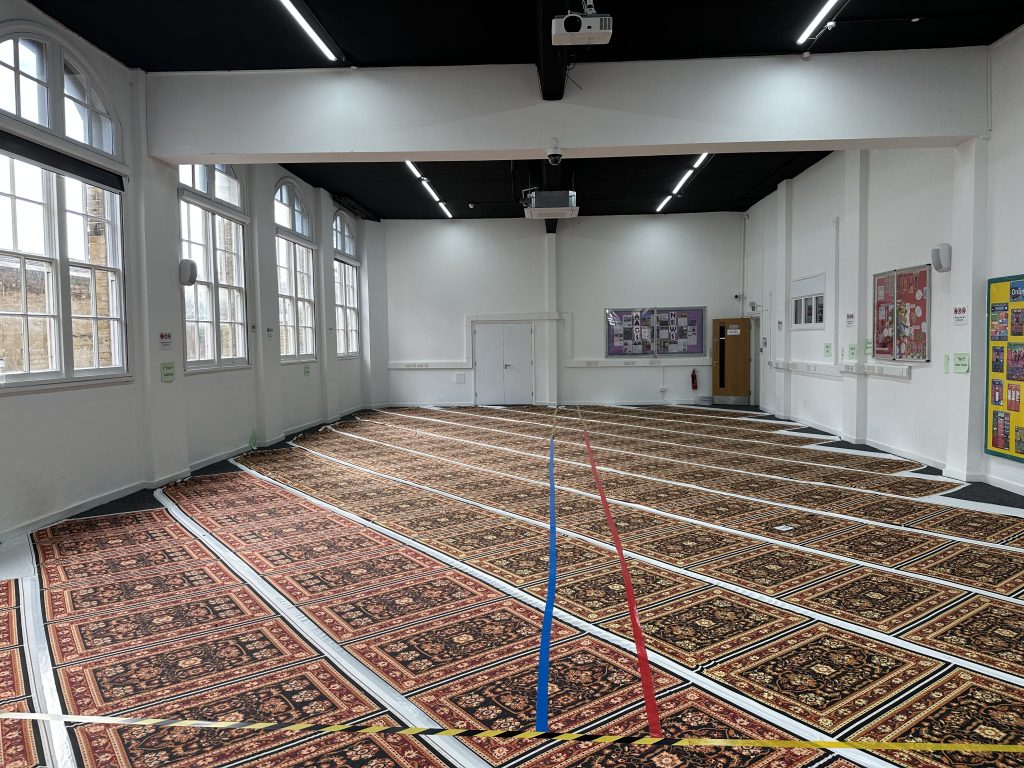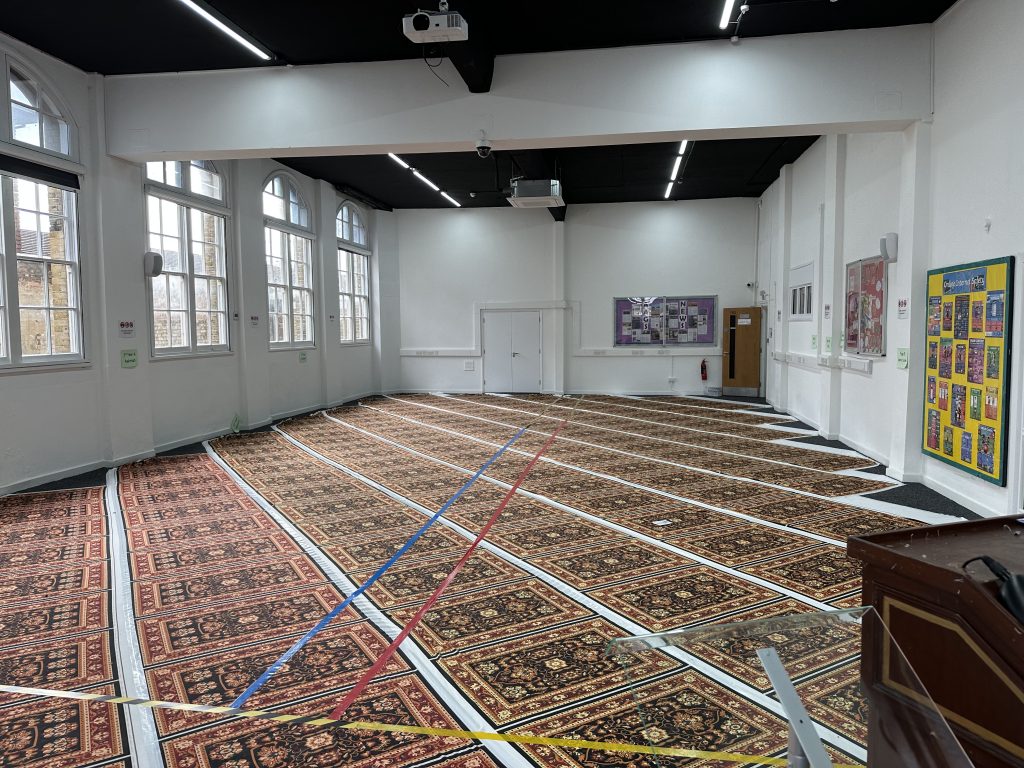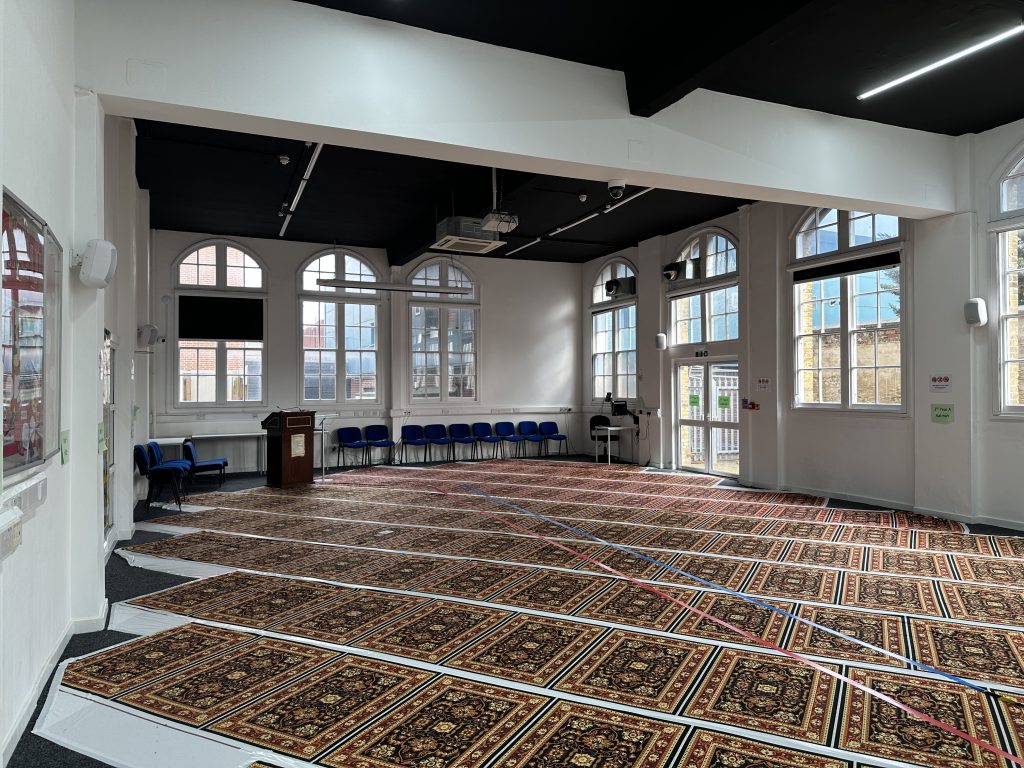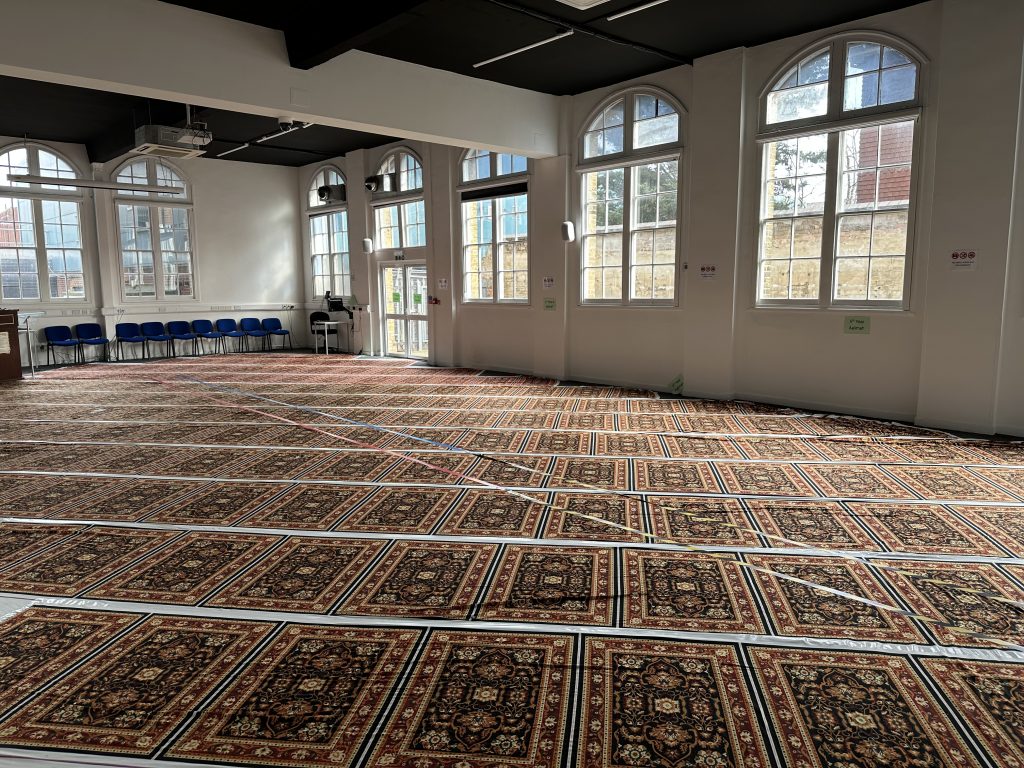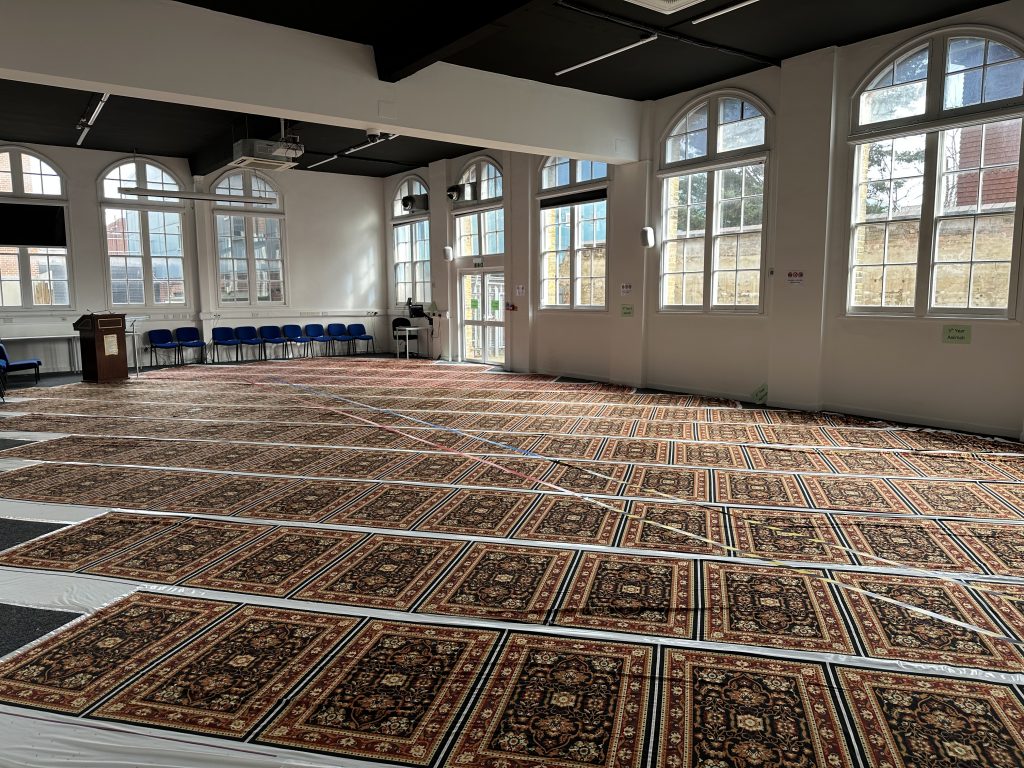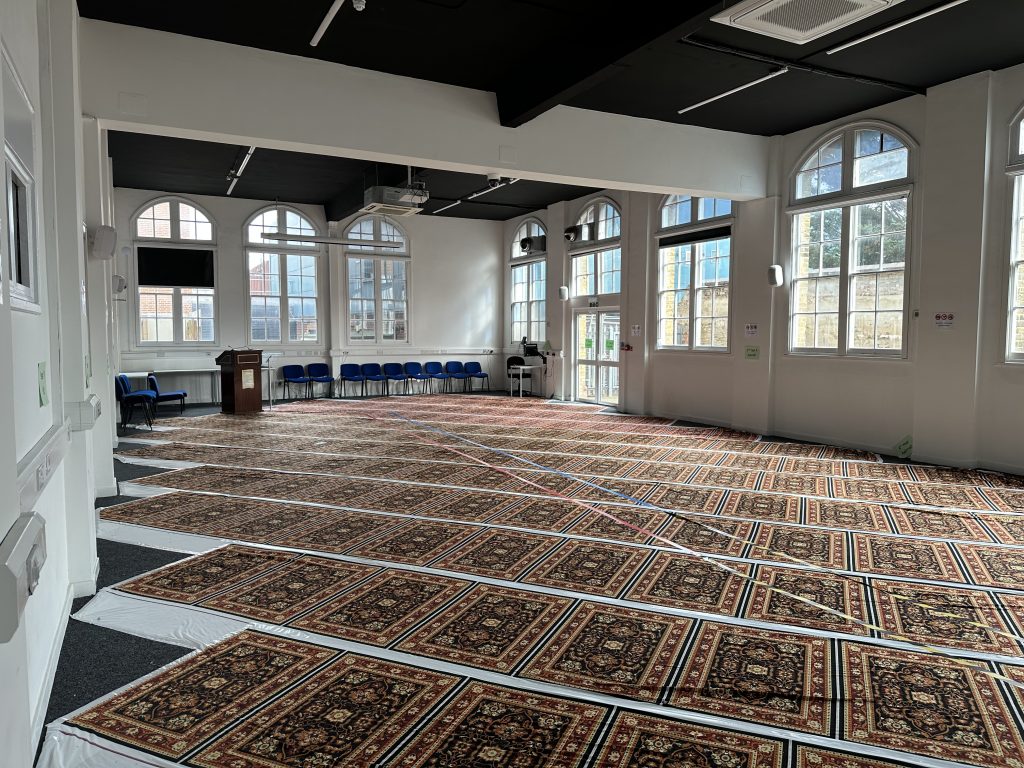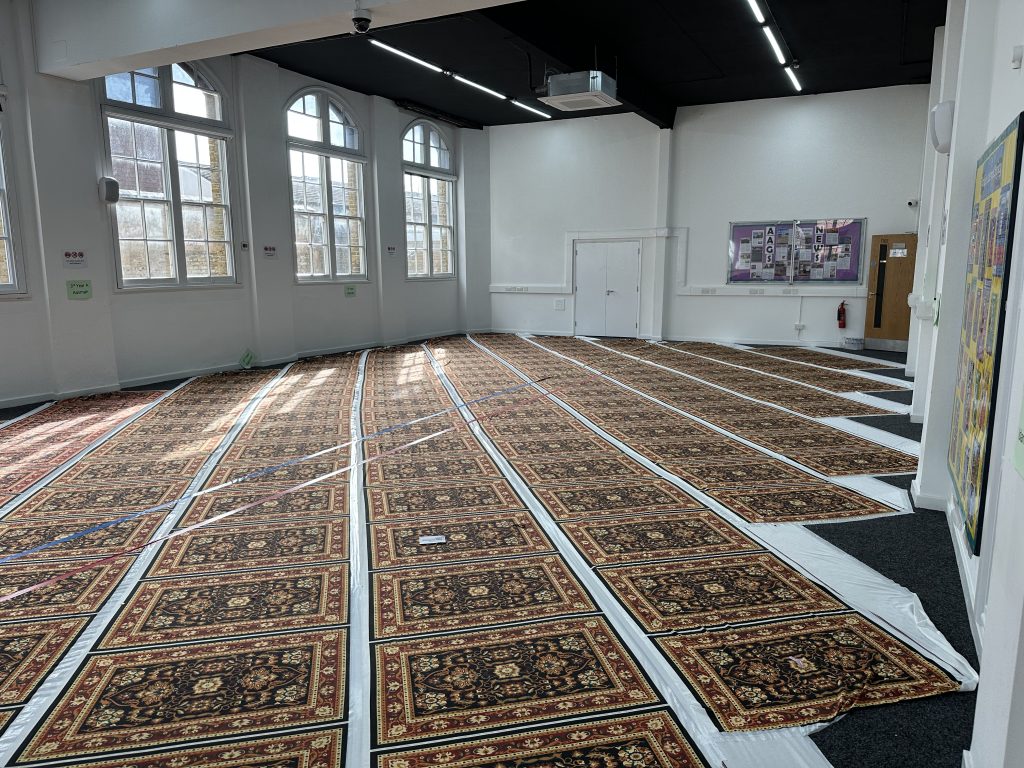 With no existing prayer hall, we had to use innovative methods to ensure there was a hall for the school to use for assemblies and Salaah. You can sponsor this hall for £270,000, to partake in the special Sadaqah Jariyah for this space, where all Salaah of 450 pupils will take place on a daily basis.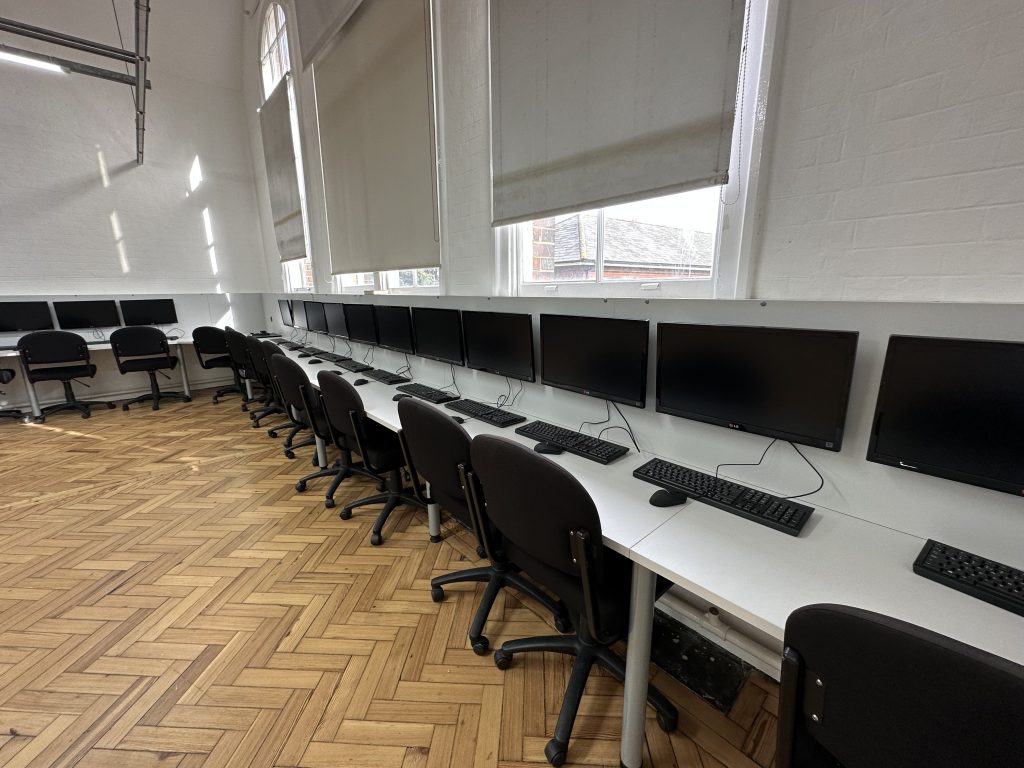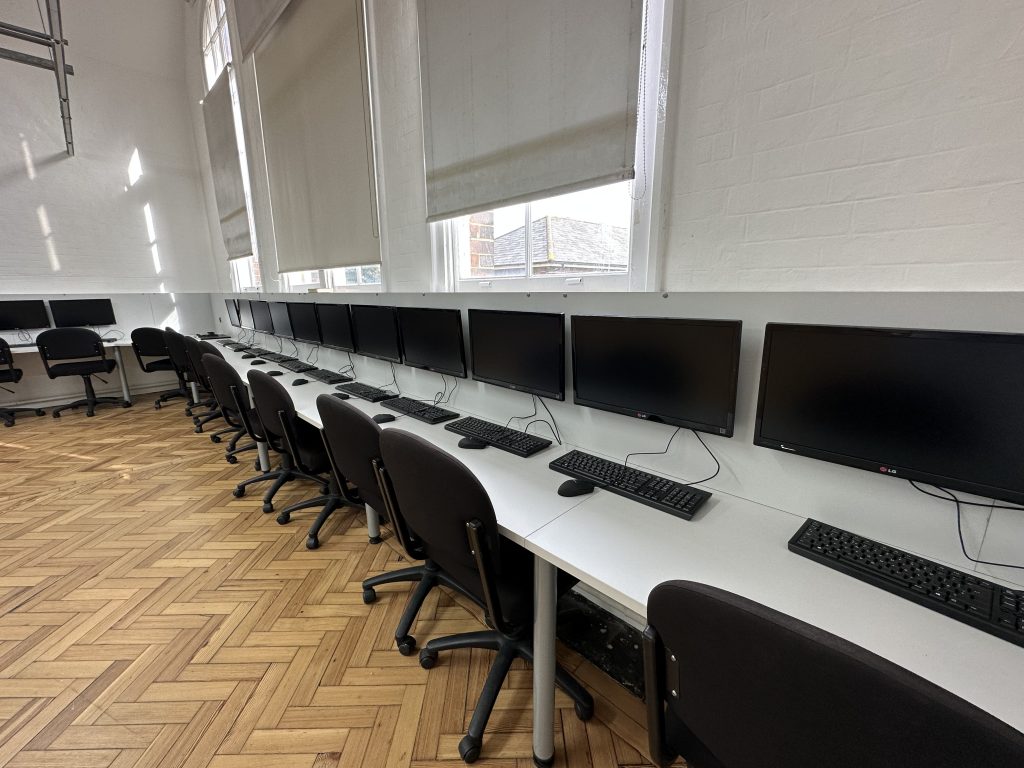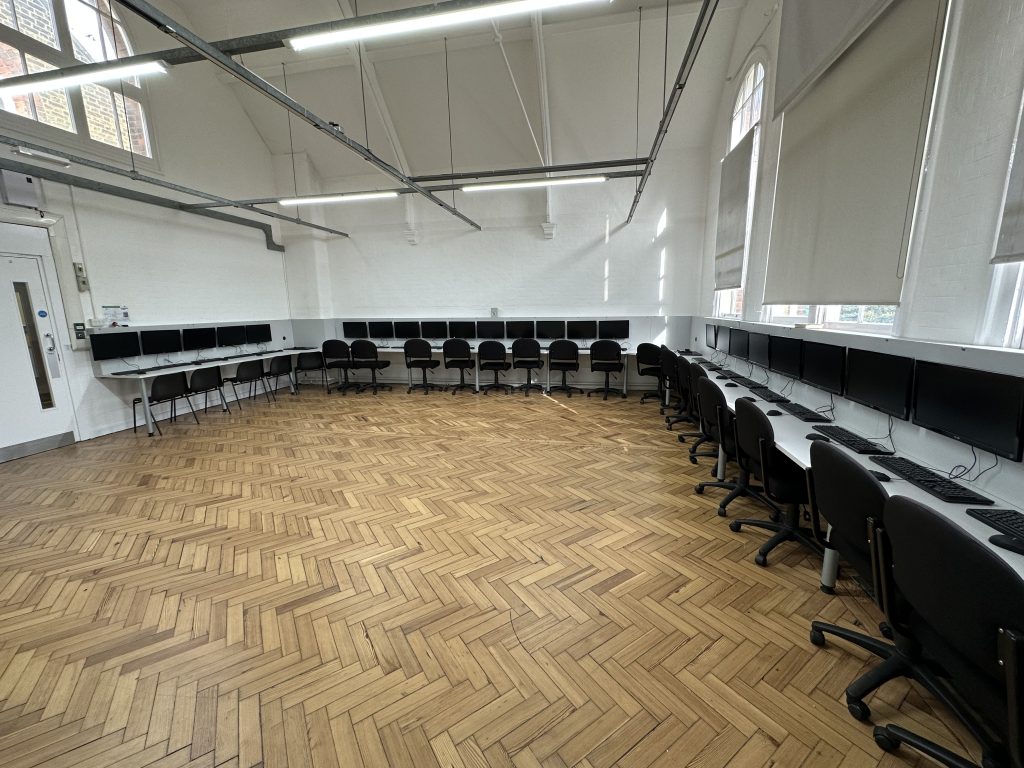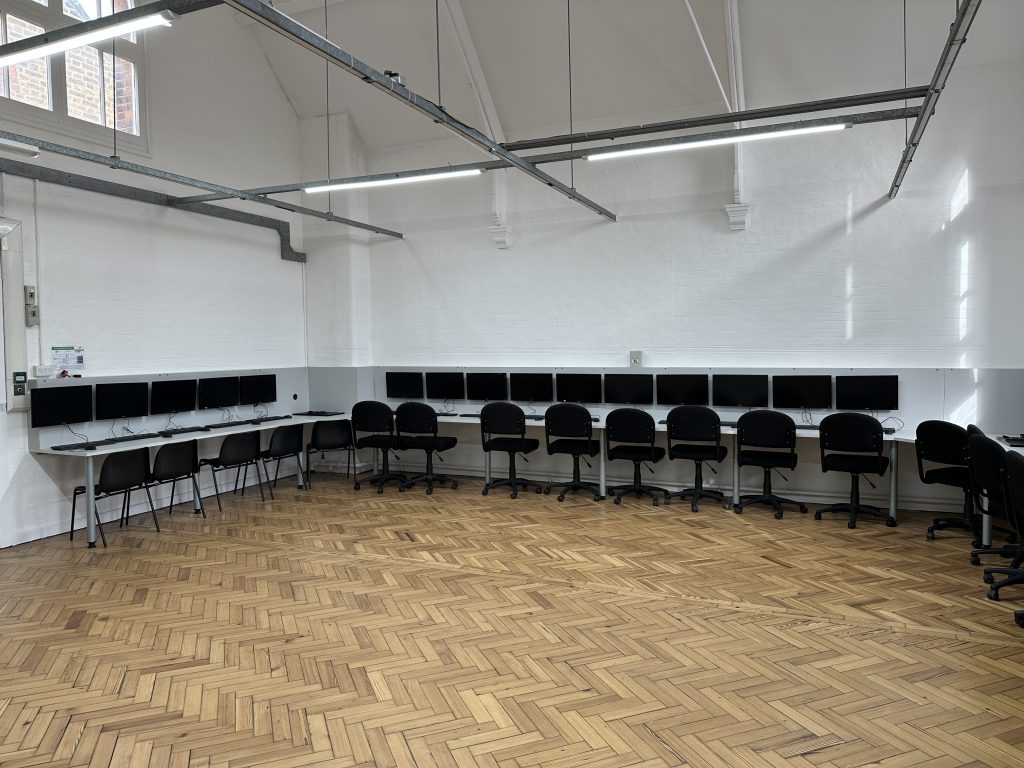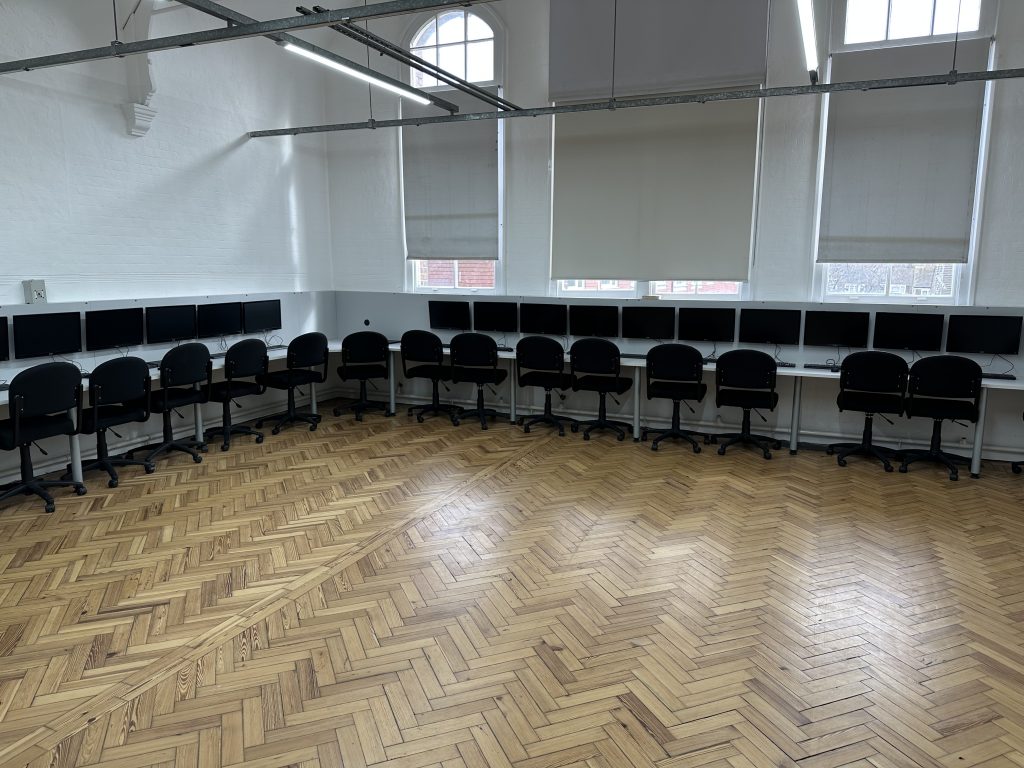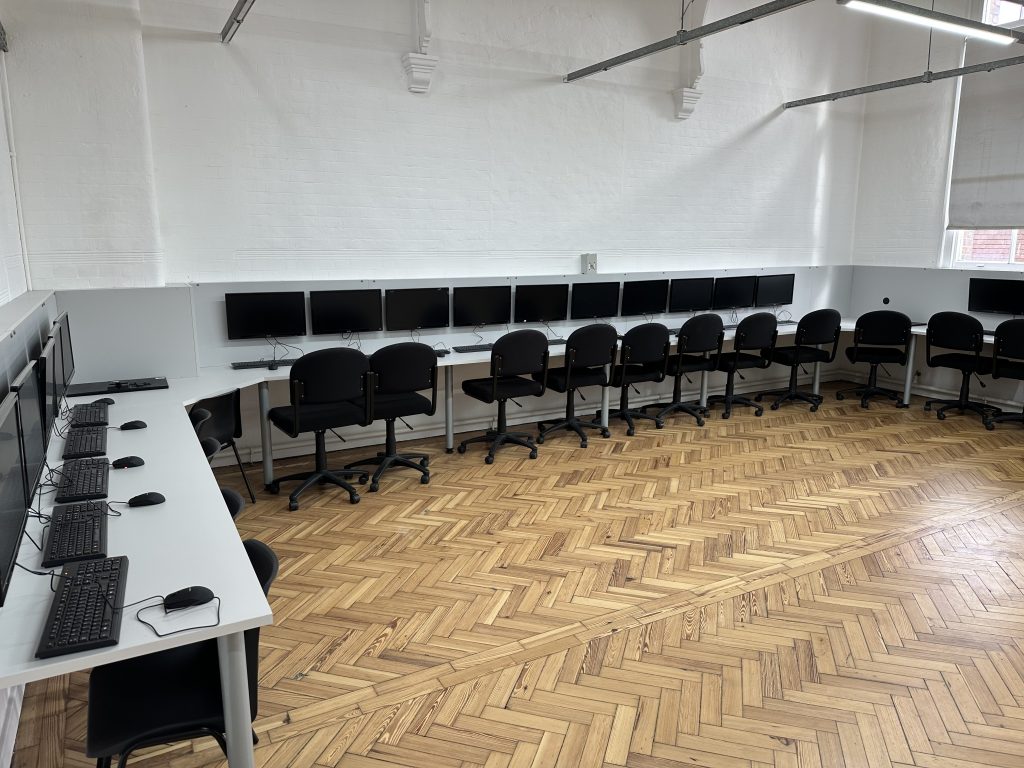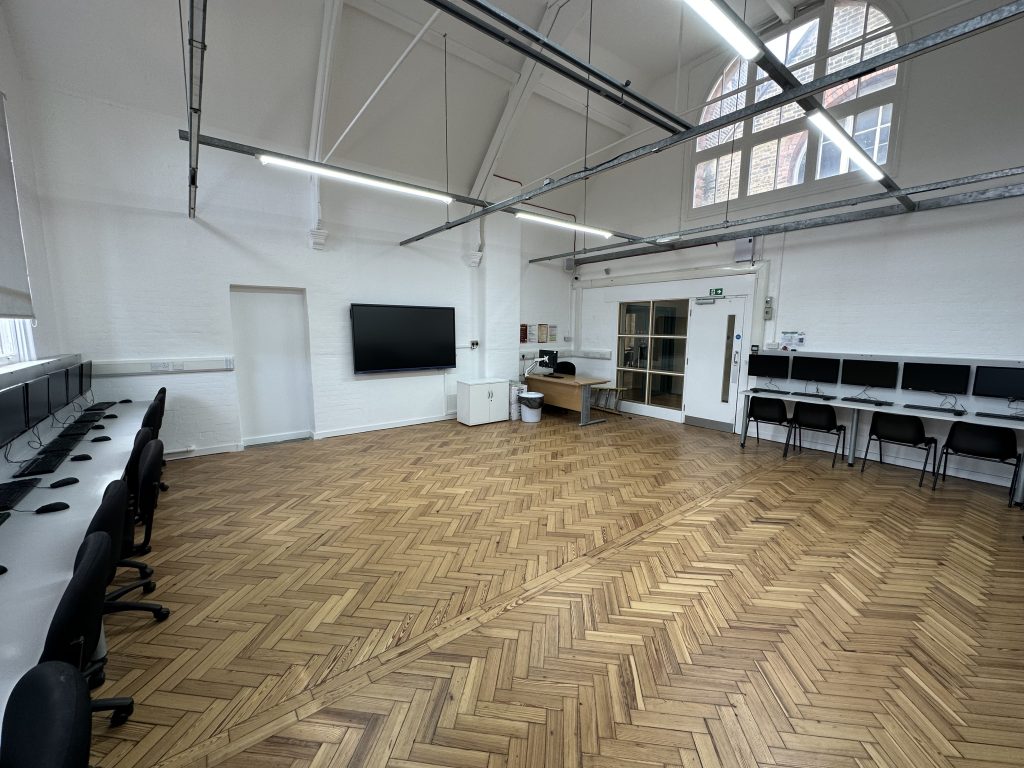 With Computer Science GCSE a compulsory subject for all of our pupils, we were passionate about ensuring the presence of a high quality IT Lab, with efficient and comfortable computers and setups for our pupils to use. The high quality lab will enable our pupils to thrive in their understanding of Computer Science. The cost of the IT lab was £200,000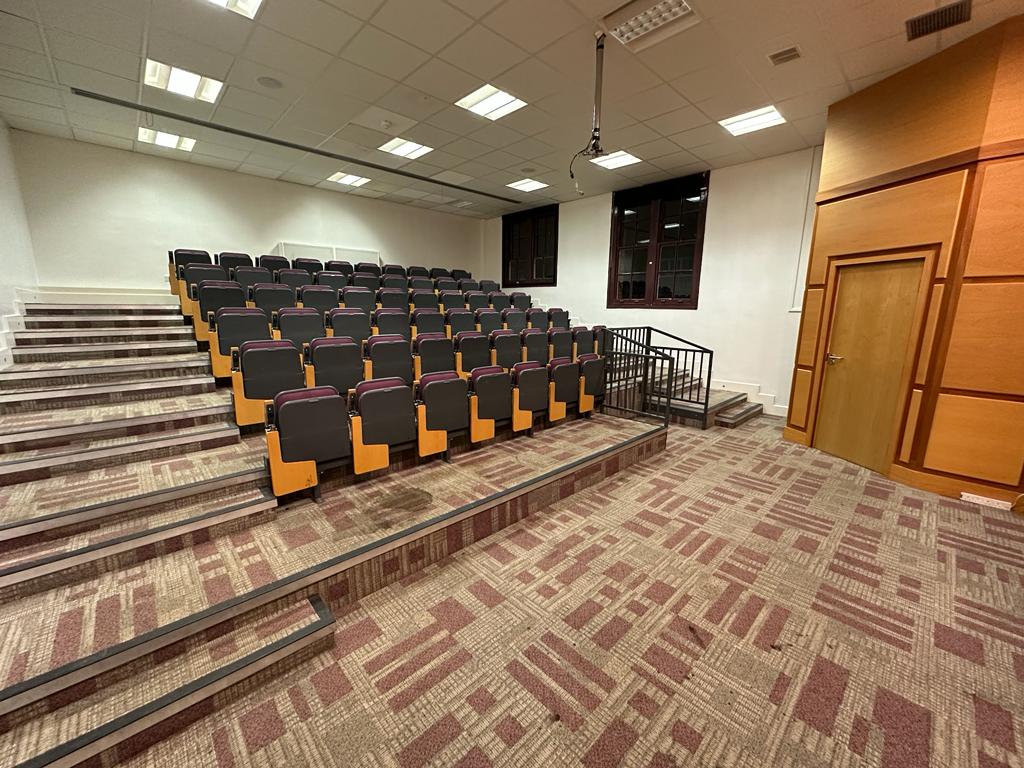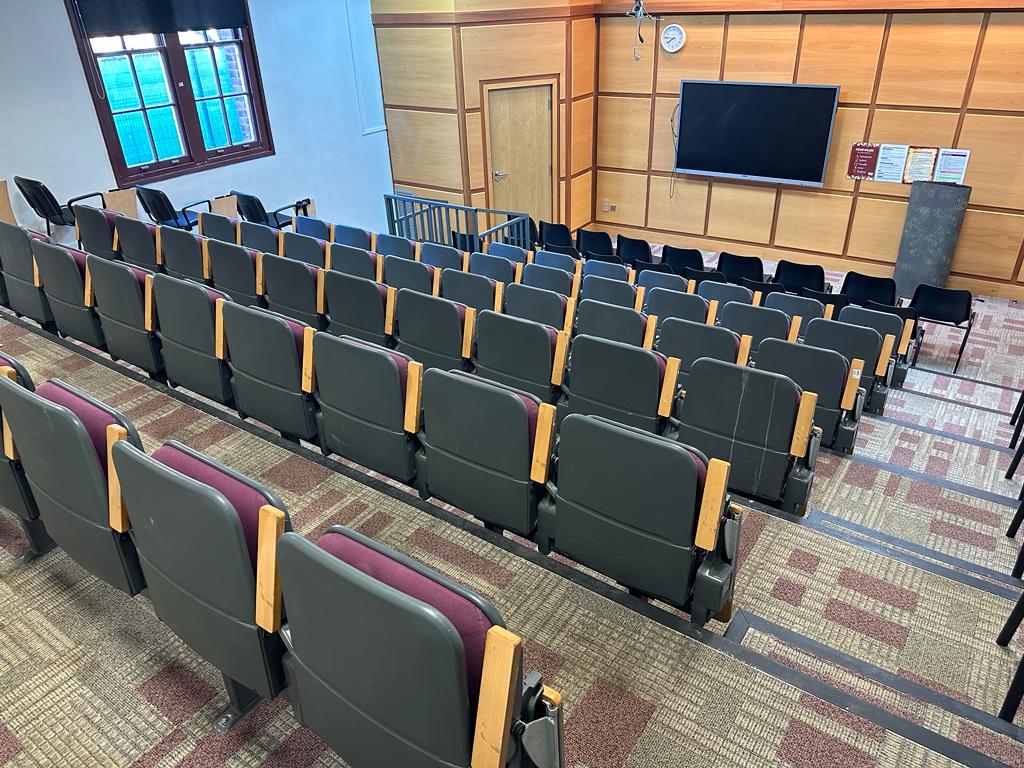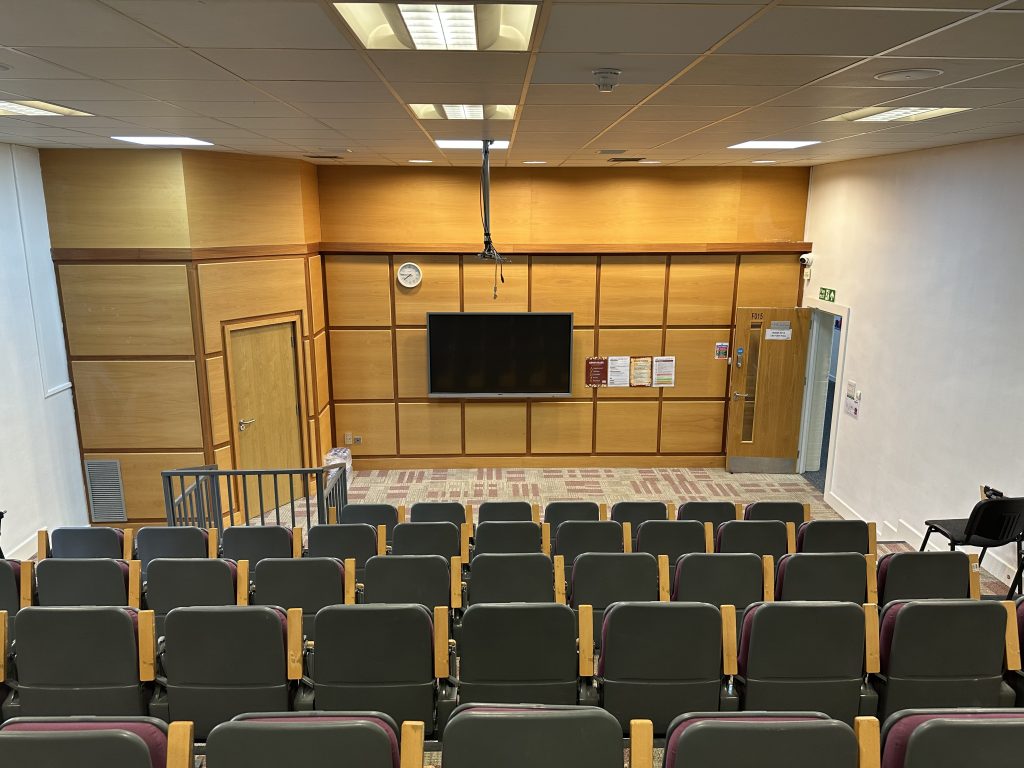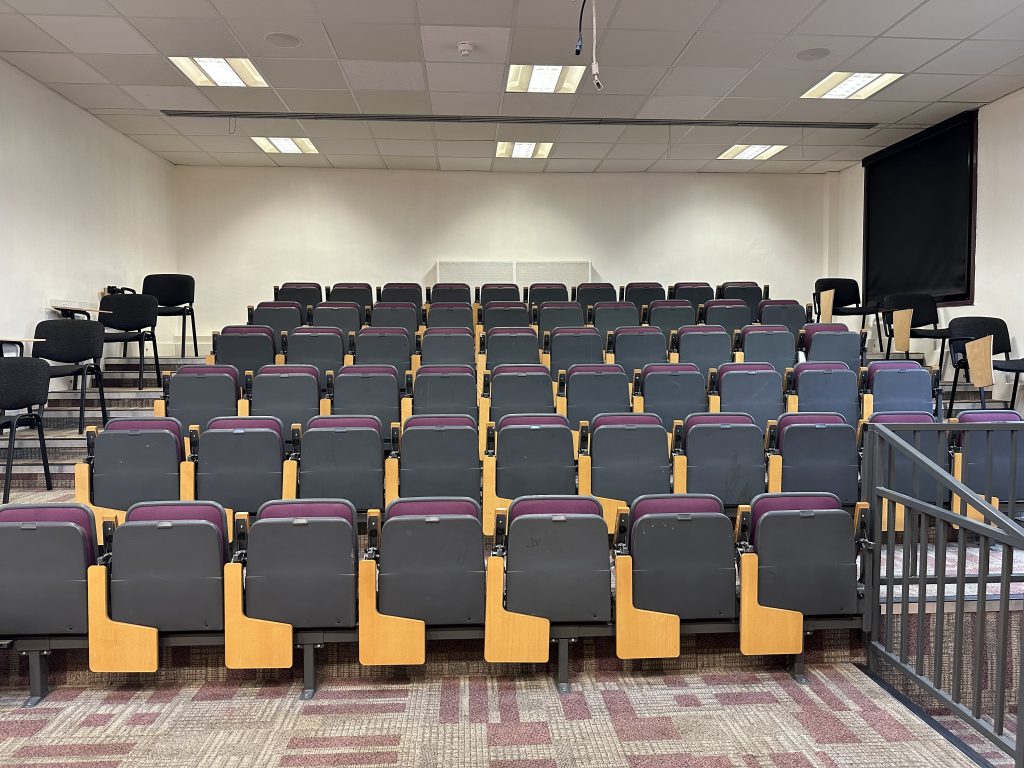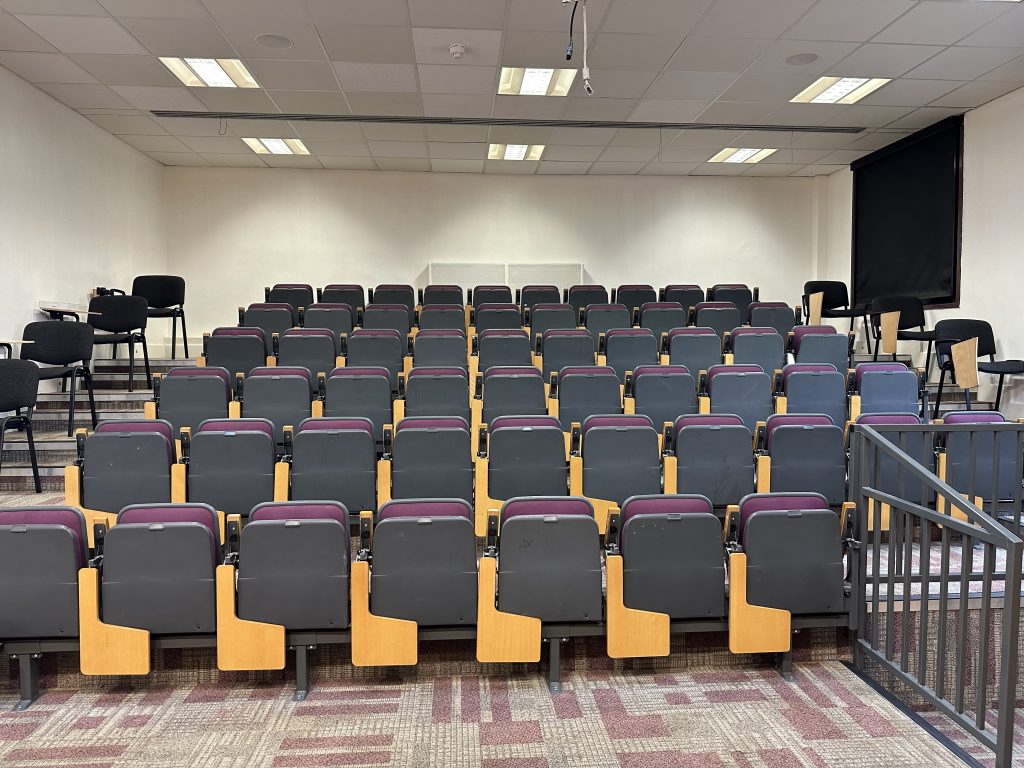 A rare find in Islamic institutions, we are extremely proud to have a 50 seat Lecture Hall, which will be used by the school and the wider community to benefit from lectures on a range of topics and subjects. You can sponsor the entire lecture hall for £300,000 or £6,000 per seat in the hall.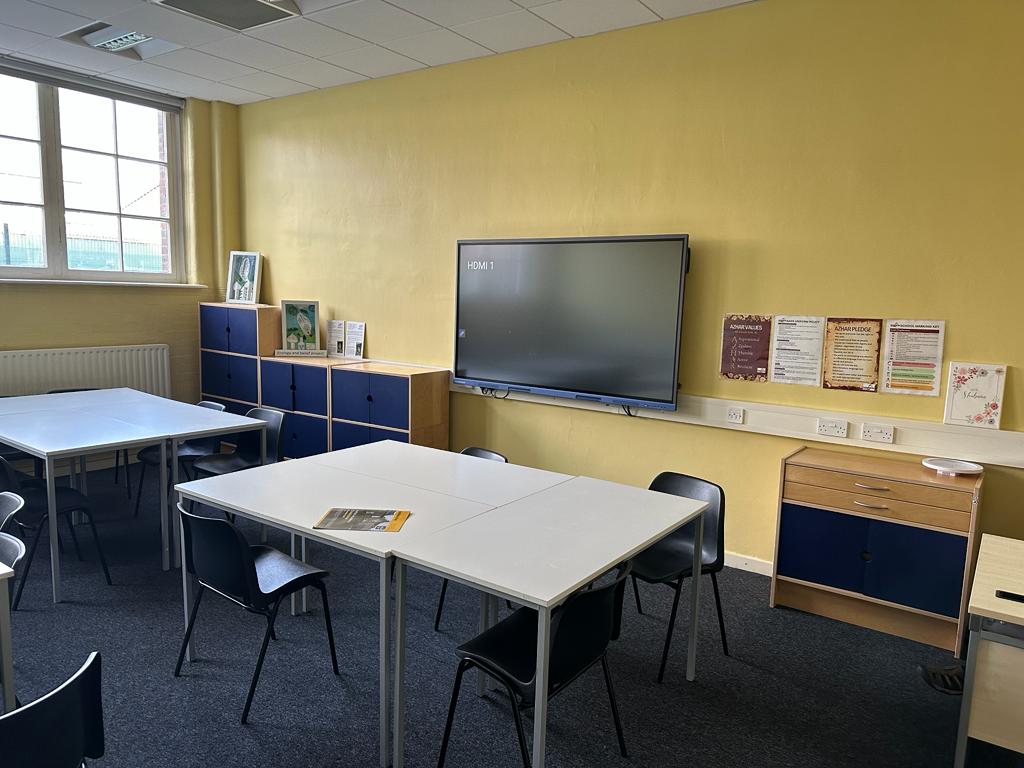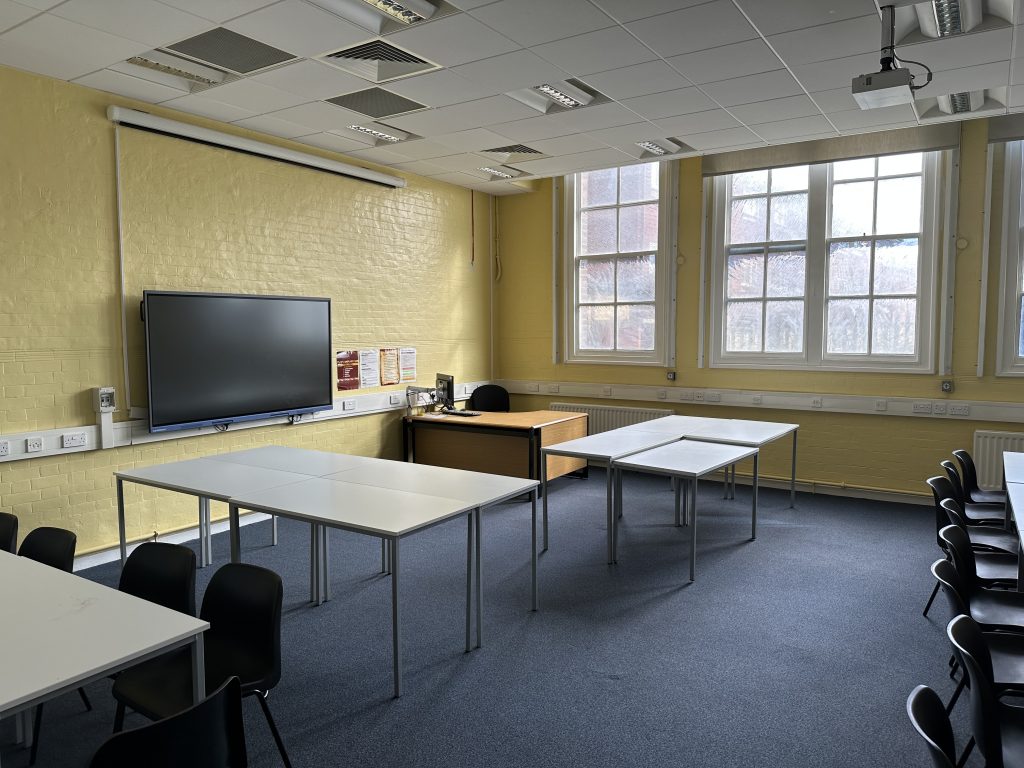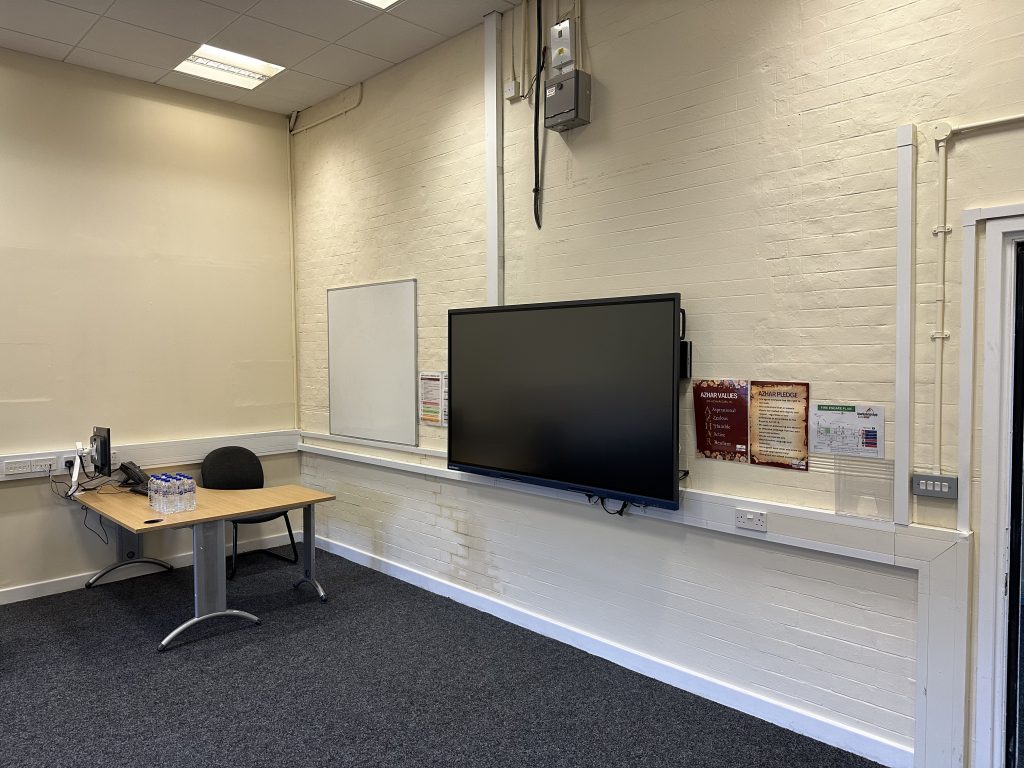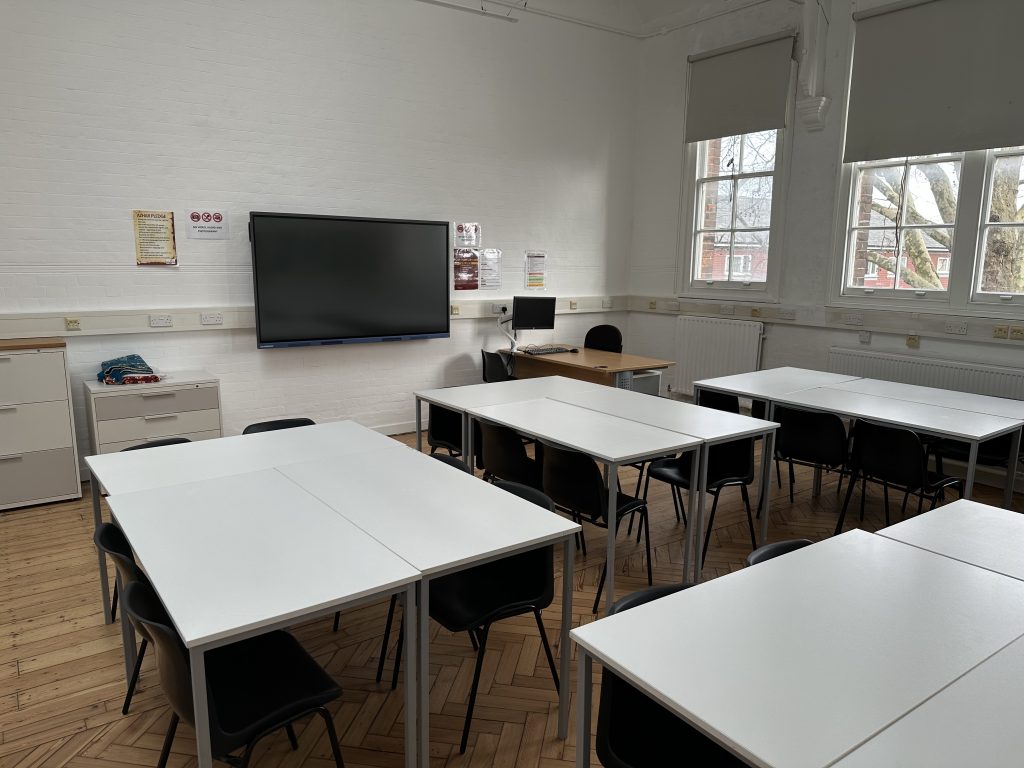 To accommodate for 450 pupils, we had to procure enough tables and chairs for our pupils. You can sponsor a package of 2 chairs and a table, for £200 each.